At Stile Aesthetics in Las Vegas, NV Plastic Surgeon Dr. Frank L. Stile offers skin rejuvenating microneedling treatments with Dermapen. Mironeedling is a nonsurgical treatment that dramatically improves fine lines, wrinkles, acne scars, stretch marks, pigmentation, and more. With the innovative technology of the Dermapen, tiny punctures will be created in the skin to promote new skin growth. By breaking down the skin with microscopic holes, the old and damaged skin tissue is removed and replaced with new skin growth that is rich in collagen and elastin. This results in a refreshed and smooth skin appearance. Dr. Stile also offers PRP facials with mirconeedling as well.
Reviews
"Dr. Stiles and his caring and wonderful staff are amazing! From when you call in and feel like a star! To the beautiful office and patient rooms. No paper gowns here, you get a super soft and comfy robe :) To the consultation where Dr. Stiles actually takes the time to listen to you and answer any questions. On Pre-op day they give you a personalized book with everything you could possibly need to know and what to expect. Also all the prescriptions were thought out with experience and care. I loved being prepared and not worrying because the Dr. and his staff know what to expect and spelled it out for me. On The day of surgery it was just me and my nurse. She only had me as a patient so she was able to sit with me and talk to me and wasn't running all around making you feel more nervous. (If you have ever had a surgery you know what I mean.) But that's not all I had a huge stomach after 5 c-sections and Dr.Stiles was able to perform an extended tummy tuck on me with muscle repair and 2 areas of Lipo. He is an artist and took away 11lbs of skin!!! As if that wasn't enough he gave me back my "normal". No hiding in big shirts and feeling embarrassed and self conscience. My results have exceeded my expectations and I smile more and stand taller everyday!! Plus all the extra eyes and compliments don't hurt  Do yourself a huge favor and go to Dr. Stiles he is highly rated and accredited! Which you can't put a price on that!"
- A.M. /
Yelp /
May 05, 2018
"I haven't had surgery here yet..I just come here to read the comments from your stalkers while plan my future surgeries hahah your page is entertaining and your work looks amazing!"
- M.A. /
Facebook /
Apr 30, 2018
"Dr Stile is an amazing Surgen! Can't be more happier with my liposuction and scar revision I had done."
- A.A. /
Yelp /
Apr 25, 2018
"I would like to take this time to spread some love towards Dr. Stile and his team and how Amazing they took care of me not only like a patient but like I was family.. Before, during and post-op at all my appointments I am in & out with the most wonderful care. Consistently where everyone is so happy!!  (thank god!!) !!! Dr. Stile's I am beyond grateful for your brilliant work! So thankfull for you and your Awesome staff!! Job well done Sir!!! Crystal-Lynn"
- C.C. /
Yelp /
Apr 06, 2018
"best surgeon in Las Vegas!!! - Dr. Stile staff is very professional and courteous. They book my appt the same day and surgery 2 weeks later ! Thank god I did cause their was an infection in my breast that could have been fatal . Dr. Stile removed everything and i healed for a month before he puts new ones in . They are perfect ! Thank u for taking great care of me ."
- Anonymous /
Vitals /
Apr 04, 2018
Previous
Next
You may be an ideal candidate for microneedling if you wish to:
Tighten, lift, and rejuvenate your skin
Reduce acne scars, surgical scars, and other scarring
Improve stretch marks
Diminish the appearance of tatoos
The Dermapen consists of an electric hand piece and a disposable needle tip. This means that during your microneedling treatment, the Dermapen will be gently glided over the target area to rejuvenate your skin. Since the electric technology and the 12-microscopic needles in the tip of the Dermapen work together, tiny punctures are created smoothly and safely without causing dermal tearing. This process promotes new growth for a smoother, younger look. The micro-channels created during the treatment help to carry and evenly distribute the topical nutrients that are included in the session as well. Treatments generally take 15 – 30 minutes.
After the treatment, your skin will be red but this should subside within 1 – 2 days. Your daily routine can be resumed almost immediately after treatment but recreational activities that involve direct sunlight should be avoided for 48 hours. Although results will be visible after treatment, optimal results will be evident after 4 – 6 weeks. Multiple treatments may also be recommended, which are usually performed 4 – 6 weeks apart.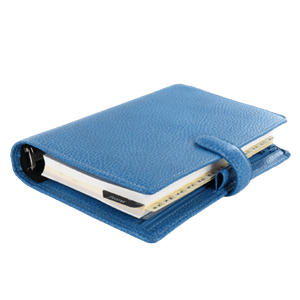 Change Your Skin With DermaPen
If you are interested in receiving a microneedling treatment, call our cosmetic office today to schedule a private consultation. We will be able to discuss all the great benefits of microneedling and how it can improve your skin's condition. The results will lead to younger looking, smoother, and healthier skin that you will love.
Related Procedures