The onslaught of time tends to take a toll on the human body in various ways, with one such example of evidence being the appearance of spider veins. Spider veins occur when blood vessels become small, twisted, and noticeable through the skin as various colored squiggle-like lines in a manner reminiscent of a spider's web. Plastic Surgeon, Dr. Frank L. Stile at Stile Aesthetics in Las Vegas, NV, can successfully treat and remove spider veins through the employment of the state-of-the-art laser treatment of the CUTERA CoolGlide System. The results are a facial profile, thighs, and legs that are absent of spider veins and gives you yet another reason to be confident in your skin's appearance.
Reviews
"Amazing results! - Both Dr.Stile and the staff are so great and very helpful. Getting surgery can be a scary thing but the entire process from the moment I stepped in for a consultation has been amazing! They made me feel so comfortable and I am beyond happy with my results!!"
- Anonymous /
Vitals /
Sep 12, 2017
"Dr. Stiles and Staff I want to thank you so very much for the way you took care of me during my surgery. There should be more than five stars to give you!! At no time did I feel alone. From start to finish someone was there and it really does make a difference in these situations. So give yourselfs a pat on the back and thank you thank you thank you!!!"
- Anonymous /
Vitals /
Sep 12, 2017
"First impressions are lasting impressions - I just would like to say thank you to Lisa Marie Wark for making me feel so excited about revamping my oldImplants! I walked in for a consultation unsure with all these questions and doubts but you made me feel fearless! You are so much fun and full of life! (I think even the front desk could hear us laughing!! ??) And I just felt as though I was catching up with one of my girlfriends!! You took the burden of that $$$$$ sign and made into a self investment for me!!! I couldn't have asked for a more perfect experience!!! And I haven't even had surgery yet!!! Also thank you to your entire staff and Dr Stiles that helped me!!! I can't wait for the big day!!!"
- Anonymous /
Vitals /
Aug 29, 2017
"Recently saw GiGi for a laser procedure. She was wonderful! Very knowledgeable and pleasant. Barbara E"
- B.E. /
Yelp /
Aug 29, 2017
"Dr. Stiles and his staff are professional and knowledgeable. They immediately made me feel at ease after I had unfavorable results with another doctor in Las Vegas. He gave me hope that I can one day achieve my desired results! Gigi is amazing and an asset to his practice!!! Definitely going to be a life long patient."
- L. /
Healthgrades /
Aug 23, 2017
Previous
Next
The ideal candidate for this procedure would be any individual currently suffering from spider veins. These unsightly tiny red and purple veins can occur for many reasons. In the lower body and legs, spider veins may be caused by pregnancy, prolonged sitting or standing, injury, or trauma. Spider veins can also occur in various areas of the face such as, the cheeks, nose, forehead, and chin; becoming enlarged and darker over time. Chronic sun exposure and inherited predisposition to vein conditions have been known to cause spider veins. While you may benefit from this procedure if you have spider veins, patients should make certain they are in general good health prior to this procedure. Patients should also inform Dr. Stile if they may be pregnant or have a history of blood clots.
The treatment entails aiming the handheld Cutera CoolGlide laser device at the targeted area, and then applying multiple wavelengths of light energy through quick pulses. The energy easily passes through the tissue but lands upon the afflicted blood vessels within the spider veins. The spider veins of that area absorb the light energy, causing coagulation of the blood vessel, and then ultimately leading to the blood vessel being absorbed by the body as part of the body's natural response. Blood flow from these veins are naturally diverted to different veins upon their absorption. The treatment time for this procedure usually takes 15 – 30 minutes.
Prior to the treatment starting, our professional staff will cover the patient's eyes with protective eyewear, should the targeted area be located on the face. The handheld laser will then be gently guided over the targeted area containing the blood vessels. Some patients note they experience a stinging feeling; while local anesthesia or pain medication is not usually required, topical anesthetic can be made available prior to treatment if requested. After treatment, bruising can be a common side effect, with blistering in very rare occasions. These side effects can persist from anywhere between 2 weeks to 2 months. The temporary aversion to strenuous exercise, hot baths, and heavy contact from sunlight are generally recommended for optimal healing.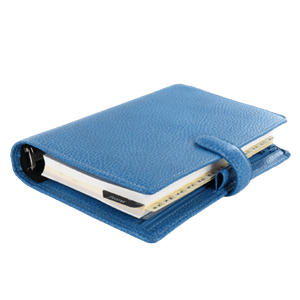 We Have Solutions for Veins
If you suffer from spider veins, and wish to no longer be self-conscious about them, Stile Aesthetics has the solution. Laser vein removal employs cutting-edge laser technology in conjunction with the body's natural response system to successfully remove cosmetically unappealing spider veins. You can be rid of unsightly spider veins and free of the anxiety they caused. If you're ready to live your life unburdened by spider veins, or have any questions concerning the process for removing them, we implore you to call our office today. Stile Aesthetics is as equally committed to educating you on our cosmetic procedures as we are to helping you enact your aesthetic dreams.
Related Procedures