The onslaught of time tends to take a toll on the human body in various ways, with one such example of evidence being the appearance of spider veins. Spider veins occur when blood vessels become small, twisted, and noticeable through the skin as various colored squiggle-like lines in a manner reminiscent of a spider's web. Plastic Surgeon, Dr. Frank L. Stile at Stile Aesthetics in Las Vegas, NV, can successfully treat and remove spider veins through the employment of the state-of-the-art laser treatment of the CUTERA CoolGlide System. The results are a facial profile, thighs, and legs that are absent of spider veins and gives you yet another reason to be confident in your skin's appearance.
Reviews
"Dr. Stiles and his caring and wonderful staff are amazing! From when you call in and feel like a star! To the beautiful office and patient rooms. No paper gowns here, you get a super soft and comfy robe :) To the consultation where Dr. Stiles actually takes the time to listen to you and answer any questions. On Pre-op day they give you a personalized book with everything you could possibly need to know and what to expect. Also all the prescriptions were thought out with experience and care. I loved being prepared and not worrying because the Dr. and his staff know what to expect and spelled it out for me. On The day of surgery it was just me and my nurse. She only had me as a patient so she was able to sit with me and talk to me and wasn't running all around making you feel more nervous. (If you have ever had a surgery you know what I mean.) But that's not all I had a huge stomach after 5 c-sections and Dr.Stiles was able to perform an extended tummy tuck on me with muscle repair and 2 areas of Lipo. He is an artist and took away 11lbs of skin!!! As if that wasn't enough he gave me back my "normal". No hiding in big shirts and feeling embarrassed and self conscience. My results have exceeded my expectations and I smile more and stand taller everyday!! Plus all the extra eyes and compliments don't hurt  Do yourself a huge favor and go to Dr. Stiles he is highly rated and accredited! Which you can't put a price on that!"
- A.M. /
Yelp /
May 05, 2018
"I haven't had surgery here yet..I just come here to read the comments from your stalkers while plan my future surgeries hahah your page is entertaining and your work looks amazing!"
- M.A. /
Facebook /
Apr 30, 2018
"Dr Stile is an amazing Surgen! Can't be more happier with my liposuction and scar revision I had done."
- A.A. /
Yelp /
Apr 25, 2018
"I would like to take this time to spread some love towards Dr. Stile and his team and how Amazing they took care of me not only like a patient but like I was family.. Before, during and post-op at all my appointments I am in & out with the most wonderful care. Consistently where everyone is so happy!!  (thank god!!) !!! Dr. Stile's I am beyond grateful for your brilliant work! So thankfull for you and your Awesome staff!! Job well done Sir!!! Crystal-Lynn"
- C.C. /
Yelp /
Apr 06, 2018
"best surgeon in Las Vegas!!! - Dr. Stile staff is very professional and courteous. They book my appt the same day and surgery 2 weeks later ! Thank god I did cause their was an infection in my breast that could have been fatal . Dr. Stile removed everything and i healed for a month before he puts new ones in . They are perfect ! Thank u for taking great care of me ."
- Anonymous /
Vitals /
Apr 04, 2018
Previous
Next
The ideal candidate for this procedure would be any individual currently suffering from spider veins. These unsightly tiny red and purple veins can occur for many reasons. In the lower body and legs, spider veins may be caused by pregnancy, prolonged sitting or standing, injury, or trauma. Spider veins can also occur in various areas of the face such as, the cheeks, nose, forehead, and chin; becoming enlarged and darker over time. Chronic sun exposure and inherited predisposition to vein conditions have been known to cause spider veins. While you may benefit from this procedure if you have spider veins, patients should make certain they are in general good health prior to this procedure. Patients should also inform Dr. Stile if they may be pregnant or have a history of blood clots.
The treatment entails aiming the handheld Cutera CoolGlide laser device at the targeted area, and then applying multiple wavelengths of light energy through quick pulses. The energy easily passes through the tissue but lands upon the afflicted blood vessels within the spider veins. The spider veins of that area absorb the light energy, causing coagulation of the blood vessel, and then ultimately leading to the blood vessel being absorbed by the body as part of the body's natural response. Blood flow from these veins are naturally diverted to different veins upon their absorption. The treatment time for this procedure usually takes 15 – 30 minutes.
Prior to the treatment starting, our professional staff will cover the patient's eyes with protective eyewear, should the targeted area be located on the face. The handheld laser will then be gently guided over the targeted area containing the blood vessels. Some patients note they experience a stinging feeling; while local anesthesia or pain medication is not usually required, topical anesthetic can be made available prior to treatment if requested. After treatment, bruising can be a common side effect, with blistering in very rare occasions. These side effects can persist from anywhere between 2 weeks to 2 months. The temporary aversion to strenuous exercise, hot baths, and heavy contact from sunlight are generally recommended for optimal healing.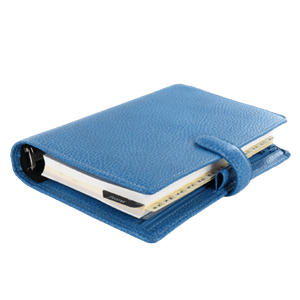 We Have Solutions for Veins
If you suffer from spider veins, and wish to no longer be self-conscious about them, Stile Aesthetics has the solution. Laser vein removal employs cutting-edge laser technology in conjunction with the body's natural response system to successfully remove cosmetically unappealing spider veins. You can be rid of unsightly spider veins and free of the anxiety they caused. If you're ready to live your life unburdened by spider veins, or have any questions concerning the process for removing them, we implore you to call our office today. Stile Aesthetics is as equally committed to educating you on our cosmetic procedures as we are to helping you enact your aesthetic dreams.
Related Procedures