Board-certified Plastic Surgeon, Dr. Frank L. Stile, offers chemical peels at his sprawling practice, Stile Aesthetics. Dr. Stile understands that your skin is constantly being exposed to environmental elements such as UV rays, dust, and air-pollution. These elements can cause damage to the skin and lead to sun spots, hyperpigmentation, and more. However, receiving a chemical peel at Stile Aesthetics in Las Vegas, NV, can bring great improvement to your skin. Chemical peels range from light, medium, and deep to accommodate a wide variety of skin conditions. This treatment is especially helpful in reducing the appearance of wrinkles, light acne scarring, and improving skin texture. It is also safe and effective to use on the face, neck, and hands.
The best candidates for chemical peels:
Are concerned about their skin tone or complexion
Have fine lines, wrinkles, acne scars, hyperpigmentation, or uneven texture
Desire long-term results
Desire fresher, healthier skin
Reviews
"Dr. Stiles and his caring and wonderful staff are amazing! From when you call in and feel like a star! To the beautiful office and patient rooms. No paper gowns here, you get a super soft and comfy robe :) To the consultation where Dr. Stiles actually takes the time to listen to you and answer any questions. On Pre-op day they give you a personalized book with everything you could possibly need to know and what to expect. Also all the prescriptions were thought out with experience and care. I loved being prepared and not worrying because the Dr. and his staff know what to expect and spelled it out for me. On The day of surgery it was just me and my nurse. She only had me as a patient so she was able to sit with me and talk to me and wasn't running all around making you feel more nervous. (If you have ever had a surgery you know what I mean.) But that's not all I had a huge stomach after 5 c-sections and Dr.Stiles was able to perform an extended tummy tuck on me with muscle repair and 2 areas of Lipo. He is an artist and took away 11lbs of skin!!! As if that wasn't enough he gave me back my "normal". No hiding in big shirts and feeling embarrassed and self conscience. My results have exceeded my expectations and I smile more and stand taller everyday!! Plus all the extra eyes and compliments don't hurt  Do yourself a huge favor and go to Dr. Stiles he is highly rated and accredited! Which you can't put a price on that!"
- A.M. /
Yelp /
May 05, 2018
"I haven't had surgery here yet..I just come here to read the comments from your stalkers while plan my future surgeries hahah your page is entertaining and your work looks amazing!"
- M.A. /
Facebook /
Apr 30, 2018
"Dr Stile is an amazing Surgen! Can't be more happier with my liposuction and scar revision I had done."
- A.A. /
Yelp /
Apr 25, 2018
"I would like to take this time to spread some love towards Dr. Stile and his team and how Amazing they took care of me not only like a patient but like I was family.. Before, during and post-op at all my appointments I am in & out with the most wonderful care. Consistently where everyone is so happy!!  (thank god!!) !!! Dr. Stile's I am beyond grateful for your brilliant work! So thankfull for you and your Awesome staff!! Job well done Sir!!! Crystal-Lynn"
- C.C. /
Yelp /
Apr 06, 2018
"best surgeon in Las Vegas!!! - Dr. Stile staff is very professional and courteous. They book my appt the same day and surgery 2 weeks later ! Thank god I did cause their was an infection in my breast that could have been fatal . Dr. Stile removed everything and i healed for a month before he puts new ones in . They are perfect ! Thank u for taking great care of me ."
- Anonymous /
Vitals /
Apr 04, 2018
Previous
Next
Before any chemical peel, the skin will be assessed to determine the exact skin concerns and the most appropriate type of peel. The skin will be thoroughly cleansed and prepped prior to the peel. The length of treatment depends on the type of peel administered. Afterwards, the patient will need to follow a skincare routine to protect the skin and enhance the effects of the peel. Additional treatments may be scheduled for maximum results.
The superficial/light chemical peel is the mildest form of peels that works by removing the outermost layer of skin. The peel is usually a diluted version of glycolic acid that is left on the skin for a few minutes. Afterwards, the skin will be slightly red, but there will be no downtime. The patient's skin may peel slightly for 3 – 5 days and a series of treatments are usually required for optimal results
A medium depth peel removes several layers of skin to treat deeper skin problems. These peels are good for moderate to severe lines and wrinkles, as well as moderate scars and other skin problems. TCA, or Trichloreacetic Acid, is applied in a controlled manner for a specific length of time. After a certain point, the acid will be neutralized to stop its effects. The recovery period is about 10 days for this peel and the results will be more dramatic than a light peel.
A deep peel produces the most dramatic results, so it is reserved for more serious skin conditions. Since it's an invasive procedure, local anesthesia or numbing cream may be used. Phenol acid is used for severe lines and wrinkles, various facial irregularities, and deep acne scars. It takes a patient about 14 days to recover since the peel is similar to second-degree burns. Most patients will only need one peel to reach their aesthetic goals.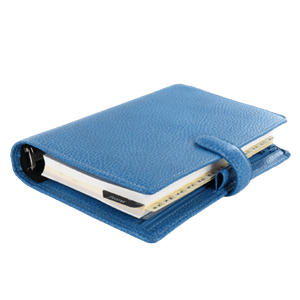 Peel Away Your Skin Problems
Problematic skin problems can be peeled away with a light, medium, or deep chemical peel. The peels are great at clearing up a number of skin issues, such as fine lines and wrinkles or tone and texture issues, to leave you with better, clearer, more rejuvenated skin. Call our office to schedule a consultation to learn how a chemical peel could benefit you.
Related Procedures