XEOMIN belongs to a class of drugs called neurotoxins or neuromodulators. The action of neurotoxins weakens the contraction of specific facial muscles to minimize dynamic lines or wrinkles. It is injected directly into these muscles to temporarily prevent the nerve signals from communicating to eliminate contraction of the muscle tissue. The most common locations for treatment are in the upper third of a person's face, which includes horizontal forehead furrows, vertical lines between the eyebrows, and "crow's feet" around the eyes. Xeomin is an FDA-approved treatment just like BOTOX® and Dysport®. Plastic Surgeon Dr. Frank L. Stile offers Xeomin at Stile Aesthetics to dramatically diminish the appearance of facial wrinkles. If you are interested in learning about how Xeomin can help you, call our Las Vegas, NV, office today for a free consult.
Reviews
"Amazing results! - Both Dr.Stile and the staff are so great and very helpful. Getting surgery can be a scary thing but the entire process from the moment I stepped in for a consultation has been amazing! They made me feel so comfortable and I am beyond happy with my results!!"
- Anonymous /
Vitals /
Sep 12, 2017
"Dr. Stiles and Staff I want to thank you so very much for the way you took care of me during my surgery. There should be more than five stars to give you!! At no time did I feel alone. From start to finish someone was there and it really does make a difference in these situations. So give yourselfs a pat on the back and thank you thank you thank you!!!"
- Anonymous /
Vitals /
Sep 12, 2017
"First impressions are lasting impressions - I just would like to say thank you to Lisa Marie Wark for making me feel so excited about revamping my oldImplants! I walked in for a consultation unsure with all these questions and doubts but you made me feel fearless! You are so much fun and full of life! (I think even the front desk could hear us laughing!! ??) And I just felt as though I was catching up with one of my girlfriends!! You took the burden of that $$$$$ sign and made into a self investment for me!!! I couldn't have asked for a more perfect experience!!! And I haven't even had surgery yet!!! Also thank you to your entire staff and Dr Stiles that helped me!!! I can't wait for the big day!!!"
- Anonymous /
Vitals /
Aug 29, 2017
"Recently saw GiGi for a laser procedure. She was wonderful! Very knowledgeable and pleasant. Barbara E"
- B.E. /
Yelp /
Aug 29, 2017
"Dr. Stiles and his staff are professional and knowledgeable. They immediately made me feel at ease after I had unfavorable results with another doctor in Las Vegas. He gave me hope that I can one day achieve my desired results! Gigi is amazing and an asset to his practice!!! Definitely going to be a life long patient."
- L. /
Healthgrades /
Aug 23, 2017
Previous
Next
You are an ideal candidate for Xeoimin if you have:
Excessive facial wrinkles
Large wrinkles or furrows in your forehead
Small wrinkles or "crow's feet" around your eyes
A vertical "frown line" between your eyebrows
Glabellar frown lines (vertical line between the eyebrows caused by squinting)
Horizontal forehead lines
Prior to receiving Xeomin, your doctor/Injector will thoroughly assess your face to determine the correct dosage, and the most appropriate site(s) for injection. Typically, your doctor/injector will ask you to squint your eyes or wrinkle your forehead so they can examine the wrinkles in these areas. This simple exercise will greatly assist them in creating a treatment plan that is unique to you. The appropriate sites will be marked and Xeomin will be carefully injected. Typically, there is little to no pain during treatment.
Patients generally return to normal activities 10 – 20 minutes following their procedure, however following the post-procedure guidelines will dramatically reduce the length and intensity of the recovery period. Post-treatment care includes no exercise for the rest of the day, no laying down for 4 hours, and no hats, headbands, or baseball caps. It is also advisable to avoid rubbing or massaging the injected area for at least 24 hours. Common side effects include mild redness and swelling. However Xeomin's results are often seen in about 5 – 10 days and typically last 3 – 6 months.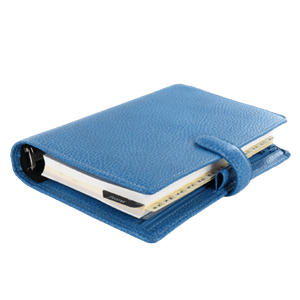 If you have dynamic wrinkles along your forehead, between your eyebrows, or near your eyes, then Xeomin can help create the rejuvenated look you desire. Call our Las Vegas office today to schedule a consultation. We would love to sit down with you to educate you on all the benefits Xeomin can bring for you.
Related Procedures