Plastic Surgeon, Dr. Frank L. Stile offers a variety of injectable wrinkle relaxers at Stile Aesthetics, including BOTOX. Neuromodulators, like BOTOX, Dysport® and XEOMIN® each work by blocking the impulses from the nerve into the facial muscles. The result is that the underlying facial muscles start to relax and the skin begins to smooth out. This leads to younger looking skin that takes off years of aged wrinkles. At Stile Aesthetics, we will create a customized BOTOX treatment plan that will address your unique skin concerns. The effects will last approximately 3 – 4 months after which time you may choose to repeat the treatment. BOTOX can also be combined with other treatment options such as a PRP facial or a liquid facelift.
During the initial consultation, the doctor will ask about your concerns and your goals to help you decide if BOTOX is the best treatment for you. Ideal candidates will have:
Deep lines and wrinkles caused by repetitive facial expressions
Facial asymmetry, particularly around the eyebrows
Wrinkles that make you look sad, tired, or mad
Are not ready or do not want a facelift
BOTOX® Reviews
"Excellent customer service! Best botox & cool sculpting experience I've ever had. Great team!"
- M.N. /
Google /
Feb 27, 2016
"Thank you Courtney and staff! I had such a great experience today, it was my first time receiving treatment of any kind and I am so happy I picked Dr. Stile's office. I was searching the internet for different surgical/cosmetic offices and I emailed two offices who were top rated, one of them being Dr. Stiles office.  When I contacted Dr. Stiles office via email after business hours on a Friday I received an immediate response from Brittany, who answered all my questions and inquiries, she also followed up and scheduled my appointment that same evening.  The other office I contacted responded to me at 3 pm the following business day with "you can come to our office for a consultation". I immediately felt the warmth and care from Dr. Stiles office (for something as simple as botox) and I am happy to have chose them.  Courtney provided me with my consultation and administered the botox on the same day. She was funny, down to earth and knew exactly what I was wanting to accomplish.  She even said I could follow up with her directly to ensure I felt good about what we were doing and make sure I achieved my desired results.  While in her care I mentioned the immediate response I received from Brittany when inquiring late last week and Courtney said that Brittany was fantastic and actually responded to me while out of the country on vacation. These people love what they do and I am certain that if they offer this kind of care for the small stuff then they will see you through for the big stuff too. I left today with hugs and cant wait for the next time."
- A.J. /
Yelp /
Aug 14, 2017
Previous
Next
A BOTOX treatment is usually performed on the same day as your consultation in about 15 – 30 minutes as an outpatient procedure. The plastic surgeon will clean the treatment sites before the BOTOX is injected into the facial muscles with a thin needle. Most patients feel mild to no discomfort during the injection, but a local anesthesia or numbing cream can be used if the patient prefers. Patients will be able to leave immediately after their BOTOX treatment, but they should avoid lying down, touching the injection sites, and exercise for at least 24 hours. There may be temporary bruising, swelling, or redness in the first 1 – 2 days.
While some results will be seen immediately after the treatment, patients will see the results of BOTOX in 3 – 4 days as the dynamic wrinkles begin to soften and smooth. BOTOX treatments usually last 3 – 6 months, so patients are encouraged to schedule their next appointment after their treatment to prevent the results from fading. The plastic surgeon may also suggest a follow-up appointment several weeks after the initial treatment to check the patient's progress and add more BOTOX, if needed.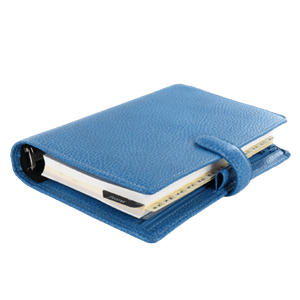 Make all the facial expressions you want without worrying about creating wrinkles that make you look older and tired by scheduling BOTOX sessions. Injectable wrinkle relaxer treatments with BOTOX Cosmetic will leave you refreshed and rejuvenated.
Related Procedures