Rhinoplasty, also known as a nose job, is one of the most popular cosmetic surgeries performed by Plastic Surgeon Dr. Frank L. Stile at Stile Aesthetics in Las Vegas, NV. Cosmetic nose surgery is a procedure that is frequently performed to produce desired changes in the appearance and function of the nose. It also reshapes the nose in order to create a more pleasing look and form. However, the overall goal is to achieve facial harmony by bringing the nose into better proportion with existing facial features. In women, a more refined and delicate nose is the goal. In male patients, requests usually include reducing the size of the nose or correcting the contour of an overly arched nasal bridge while maintaining the masculine feature. Cosmetic nose surgery usually reduces the size of the nose, changes the shape and position of the tip, and can narrow the width of the nostrils.
The best candidates for nose surgery:
Have cosmetic nose issues they want transformed
Have realistic outcomes
Desire a long-term solution
Desire a natural look
Nose Surgery Reviews
"I met with Dr.Stile for a procedure that I have been debating for the longest to undergo. I scheduled a consultation for a Rhinoplasty, and the results were amazing. I never felt more confident in my life! Thank you, Dr. Stile, I can not thank you any more than the confidence you have given me."
- D.R. /
Google /
Aug 27, 2016
"Thank you, thank you, thank you!! - I had a rhinoplasty with Dr. Stile in June, and am absolutely thrilled with the outcome! It is EXACTLY what I had envisioned! I am finally able to look in the mirror without cringing and have gotten so many compliments from friends and family, even those who didn't think I should get the surgery done. I just can't express how much better I feel about myself, and how amazing my entire experience was with Dr. Stile and his staff. Thanks for giving me the confidence I needed :)"
- Anonymous /
Vitals /
Jul 07, 2010
"Rhinoplasty Perfecto! - Dr Stiles did my nose job Feb 3 and I am extremely happy with the results. He was the only doctor that was overly thourough and told me what to realistically expect rather than assure me there were only pro's to getting this surgery. His staff was very nice and I am going back to have a breast lift and implants in April. Also did botox injections at his office and am happier with the results from his office than the prior office I had visited for botox. The office prior had missed an area near the bridge of my nose between eyes and when I would laugh or smile an intense line would form creating an unusual line across the very top of my nose."
- Anonymous /
Vitals /
Mar 10, 2010
"25 Year Old Female Wanting a Rhinoplasty - Las Vegas, NV - Dr. Stile was amazing! He answered all my questions at my consult, pre op and didn't mind if I bothered him post op. He even called me the night prior to put my mind at ease. Considering it's my face and I was flying to a different state to have the surgery. He is by far the most professional well educationed who you can tell loves what he does, doctor. Best decision I have ever made!!"
- B. /
Healthgrades /
Sep 23, 2016
"About a year ago I had Dr. Stile do a rhinoplasty for me. From start to finish he was professional, welcoming and thorough. My nose turned out beautifully, and I get compliments almost weekly. I could not be more satisfied with my consults, the procedure itself, recovery and my final results. I would recommend Dr. Stile to everyone I know."
- J.C. /
Yelp /
Jun 12, 2017
Previous
Next
An outpatient procedure, rhinoplasty is performed while a patient is under general anesthesia at an accredited surgical facility. Depending on the technique used and the patient's unique needs, surgery can last 2 – 4 hours. There are 2 types of nose surgery procedures: open rhinoplasty and closed rhinoplasty.
Open rhinoplasty, or external rhinoplasty, involves the plastic surgeon making a small incision on the underside of the nose between the nostrils to give the surgeon better access to the lower and middle parts of the nose. The surgeon can then manipulate tissue, skin, and bone as needed. In addition, the placement of the incisions allows for minimal scarring. Open rhinoplasty is used for more complex nose surgeries.
With closed rhinoplasty, or endonasal rhinoplasty, incisions are made inside of the nostrils. This technique is usually used for less complex surgeries, such as when the nose already has a good shape and isn't considered too wide or too long. Due to the placement of the incisions, there will be no visible scarring.
After surgery, a patient's nose can be stabilized with splints made of soft material. A follow-up appointment will be scheduled for the next day where the splints will be removed and external dressings will be placed on the nose, which will remain for about 2 days. Patients should expect some pain, discomfort, bruising, and swelling after surgery that should fully subside within a few weeks. The nose will reposition and evolve into its surgically enhanced shape for months after surgery. The finished product should be realized within a year with a beautifully shaped, positioned, and proportionate nose.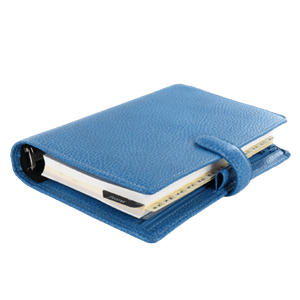 Get the nose of your dreams
Don't let your nose stand in the way of the beautiful face you want to put forward. At our practice in Las Vegas, we have the ability to transform a number of noses from the simple to complex. We work with you every step of the way to ensure your satisfaction. We'll be happy to schedule a consultation for you to come in and learn more. Give our office a call today.
Related Procedures