Normal aging accelerated by sun damage, stress, gravity, lifestyle, weight loss, and other factors can cause facial skin to sag and facial volume to be lost. Plastic Surgeon, Dr. Frank L. Stile understands that these changes may be gradual and can make you look older than you actually are. A facelift or rhytidectomy is a cosmetic surgical procedure that rejuvenates the face and is designed to diminish the visible signs of an aging face and neck. As aging progresses, wrinkles of the face and neck become more prominent, jowls form, nasolabial folds (smile lines) deepen and marionette lines appear.
Although a facelift doesn't stop the aging process, it does turn back the hands of time by correcting the most visible signs of aging. This is accomplished by tightening deeper structures, re-draping, and excising the redundant skin of the face and neck. Removing, repositioning, and sometimes grafting select areas of facial fat will help to optimize your results. Call our Las, Vegas, NV, practice today to schedule a consult. Our staff at Stile Aesthetics looks forward to meeting with you.
The best candidates for facelift surgery:
Have aged skin with lines, wrinkles, or sagging skin
Have realistic expectations
Desire a long-term, natural-looking solution
Facelift Reviews
"I love Dr stiles and his staff.  They are extremely professional friendly and accommodating.   He is a GENIUS.  He goes that extra mile to know exactly what u want, answers all ur questions and makes sure u love ur results.  And he has a great personality and makes me laugh.  I had a facelift and my eyes done which is super scary but it came out amazing and natural. I get soooooo many compliments on how young and great I look.  I have referred a lot of people to him and they feel the same way.  They will treat u like a queen and serve u tea!!!!!!  I even had my brows tattooed. They do everything.  He is a very good person which is rare in this field"
- D.K. /
Yelp /
Oct 08, 2017
"I am a 61-year old woman, who because of the skilled hands of Dr. Stile, now looks 45 years old. And that is no exaggeration! I speak from experience, as follows: I have had a rhinoplasty (Sacramento, Ca), breast augmentation (Reno, NV), a tummy tuck and Brazilian butt lift (Sarasota, FL), and most recently an eyebrow lift, mini facelift, and liposuction to the thighs (Dr. Stile.) So, I know a little about plastic surgery. I visited Dr. Stile, for the first time, in early February 2018, specifically for a mini face lift and liposuction to the waist. While I was consulting with Dr. Stile, I asked candidly for him to take look at my face and suggest other procedures, if any, from which I may benefit, considering my age, and the age I appear to other people. I was particularly concerned about a sagging jaw line. Dr. Stile agreed a mini facelift would help, and he also suggested a browlift. Because this was the first time I will have had a procedure performed by Dr. Stile, I made clear to Dr. Stile that I didn't want to end up with a stretched looking jaw line/lower face or any freaky looking eyebrows. He reassured me that I should be very pleased with the results. Well, he was right!!!!!!!! I opted for a mini face lift, an eyebrow lift, and liposuction to the thighs. (I initially wanted liposuction to the waist, and later decided I also wanted liposuction to the thighs. Because Dr. Stile stated that four procedures will be too much for the body, I decided to lipo the thighs this time and do the waist later.) Anyone who has had plastic surgery will tell you the challenge is always the recovery process. It basically took me about ten days before I felt able to attend to house chores and resume working from home on my computer. With respect to the recovery, I needed to wear the Spandex stretch garment on the body for two weeks and a similar stretch band from the top of the head to the neck for also two weeks. The stitches over the eyes were miniscule and once taken out and healed, no scars are visible at all. With respect to the face lift, again, no scars are visible at all. (Dr. Stile cuts at the front of the ears and at the nape.) I wish to emphasize that during my follow-up visits, with Dr. Stile, when I had any concerns about how things were looking; for example, my smile was askew or the fact I was seeing no visible results from the liposuction to the thighs, Dr. Stile reassured me to give it time to see the full results. Well, he was right, again! I have a beautiful smile, and I definitely see my thighs are skinnier than before the procedure.! More specifically, both men and women are shocked to know that I am 61 years old. A lot of younger men approach me, thinking I'm anywhere between 45-50 years old! I've had cocktail waitresses and bartenders ask me, "Are you really 61? I don't believe it. Who's your doctor?" My point is, Dr. Stile knows his stuff!!!!! Go to him, listen to him, and do everything he tells you to do.  If you do these three things, you will be one happy camper!!!! Oh, and by the way, as an added bonus, the entire office staff working for Dr. Stile is unmatchable: they are always available to answer your questions, always polite, and always attentive to your needs."
- C.S. /
Yelp /
Jun 25, 2018
Previous
Next
Facelift surgery is performed as an outpatient procedure at an accredited surgical facility where the patient is under general anesthesia. With carefully-placed incisions behind the ear and around the hairline, extraneous tissue, skin, and fat are removed from the face. The underlying tissue and muscles are tightened to create long-term results. The skin is repositioned and re-draped tighter for a smooth, natural appearance. Facelift surgery typically takes around 4 hours to complete.
After a facelift, a dressing will be placed over the surgical site and it will be replaced during the initial follow-up visit. It's normal to experience pain and discomfort, which can be alleviated with medication prescribed by the surgeon. There should also be an expectation of swelling and bruising up to 2 weeks after surgery. After about 2 weeks, most patients can resume normal activities like going back to work and working out. After about 3 weeks, patients are able to notice the dramatic and natural results of the surgery. While facelifts offer long-term solutions, just like any other surgery, the effects are not permanent since the face will continue to naturally age. However, a patient will still look younger compared to if he or she had never had the surgery.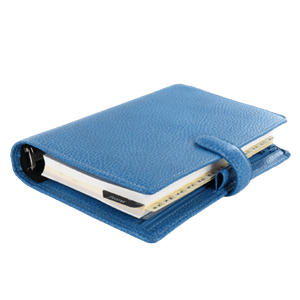 A facelift with Dr. Stile can address all the tell-tale signs of aging, such as lines, wrinkles, and saggy skin. Not only will you look years younger, but you'll feel better about yourself. Give our office a call today to inquire about a facelift.
Related Procedures