A chin that is too small or too large can negatively affect the proportion of the face and throw off facial harmony altogether. This can cause a lot of insecurity and can even lead to very low self-esteem. However, with chin augmentation surgery, your chin can be altered to a shape that is both flattering and complimentary to your existing profile. This can be achieved with implants or chin reduction surgery. Whichever route you choose, board-certified Plastic Surgeon, Dr. Frank L. Stile can create a custom treatment plan that addresses your specific concerns. At Stile Aesthetics in Las Vegas, NV, we want to educate and prepare our patients as much as possible. Therefore, we conduct a thorough examination and present before and after photos to patients who are interested in undergoing this procedure. Chin augmentation can also be combined with other facial surgeries such as a facelift or rhinoplasty.
The best candidates for chin augmentation surgery:
Have a weak or short chin due to genetics or trauma
Have a nose that appears too large
Want a more proportionate look for facial balance
Want a more distinctive profile
Reviews
"Dr. Stiles and his caring and wonderful staff are amazing! From when you call in and feel like a star! To the beautiful office and patient rooms. No paper gowns here, you get a super soft and comfy robe :) To the consultation where Dr. Stiles actually takes the time to listen to you and answer any questions. On Pre-op day they give you a personalized book with everything you could possibly need to know and what to expect. Also all the prescriptions were thought out with experience and care. I loved being prepared and not worrying because the Dr. and his staff know what to expect and spelled it out for me. On The day of surgery it was just me and my nurse. She only had me as a patient so she was able to sit with me and talk to me and wasn't running all around making you feel more nervous. (If you have ever had a surgery you know what I mean.) But that's not all I had a huge stomach after 5 c-sections and Dr.Stiles was able to perform an extended tummy tuck on me with muscle repair and 2 areas of Lipo. He is an artist and took away 11lbs of skin!!! As if that wasn't enough he gave me back my "normal". No hiding in big shirts and feeling embarrassed and self conscience. My results have exceeded my expectations and I smile more and stand taller everyday!! Plus all the extra eyes and compliments don't hurt  Do yourself a huge favor and go to Dr. Stiles he is highly rated and accredited! Which you can't put a price on that!"
- A.M. /
Yelp /
May 05, 2018
"I haven't had surgery here yet..I just come here to read the comments from your stalkers while plan my future surgeries hahah your page is entertaining and your work looks amazing!"
- M.A. /
Facebook /
Apr 30, 2018
"Dr Stile is an amazing Surgen! Can't be more happier with my liposuction and scar revision I had done."
- A.A. /
Yelp /
Apr 25, 2018
"I would like to take this time to spread some love towards Dr. Stile and his team and how Amazing they took care of me not only like a patient but like I was family.. Before, during and post-op at all my appointments I am in & out with the most wonderful care. Consistently where everyone is so happy!!  (thank god!!) !!! Dr. Stile's I am beyond grateful for your brilliant work! So thankfull for you and your Awesome staff!! Job well done Sir!!! Crystal-Lynn"
- C.C. /
Yelp /
Apr 06, 2018
"best surgeon in Las Vegas!!! - Dr. Stile staff is very professional and courteous. They book my appt the same day and surgery 2 weeks later ! Thank god I did cause their was an infection in my breast that could have been fatal . Dr. Stile removed everything and i healed for a month before he puts new ones in . They are perfect ! Thank u for taking great care of me ."
- Anonymous /
Vitals /
Apr 04, 2018
Previous
Next
A patient will be under general anesthesia during chin surgery, which is performed as an outpatient procedure at an accredited surgical facility. The plastic surgeon will make a small incision on either inside of the mouth or under the chin. An implant, which is made of biocompatible, medical-grade materials, will be placed carefully into the incision. After the implant is placed, the incision will be closed. If the incision was made in the mouth, the patient will have no visible scarring. For incisions under the chin, the scar will be carefully hidden to avoid detection. The entire surgery takes around 1 hour to complete.
Right after chin augmentation surgery, a dressing will be applied to the chin where it should remain for 3 – 4 days. Patients can expect some pain, tenderness, and swelling. Also, patients can experience a tight, stretched sensation following surgery. These symptoms usually go away in about one week. After the swelling subsides in a few weeks, patients will be able to see the results of their surgery. The implant will look and feel like normal bone. More importantly, the implant will have the consistency of a patient's natural tissue to make it appear more natural.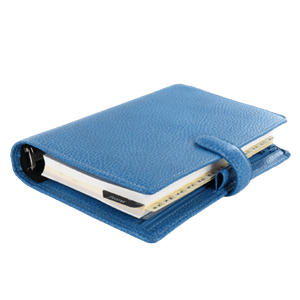 A short chin not only makes your profile look weak, but can also make your nose appear to be large and disproportionate. While some patients think they need a nose job, they may only need chin augmentation surgery to achieve facial harmony and symmetry. If you want to find out if this surgery is right for you, contact our office today to schedule a consultation.
Related Procedures