Board-certified Plastic Surgeon, Dr. Frank L. Stile at Stile Aesthetics in Las Vegas, NV, understands that the forehead and eyebrow region often shows noticeable signs of early aging. Loosening of the forehead skin and muscles can cause deepening forehead wrinkles, drooping eyebrows, and even worsened eyelid hooding. An well-performed forehead lift, browplasty, or brow lift can address these issues to create a natural and youthful appearance.
During a brow lift, the forehead skin is lifted and tightened. This process repositions and raises the eyebrows to soften frown lines for a smoother appearance. It also significantly diminishes the horizontal lines and furrows that can make patients appear angry, sad, tired, or aged.The result is a more youthful, awake, and refreshed profile. A brow lift may be performed alone, or in conjunction with other procedures, such as a facelift, or eyelid surgery. Brow lift surgery is individualized for each patient and Dr. Stile will recommend a specific technique that meets your needs for optimal results.
The best candidates for brow lift surgery:
Have excess skin creating folds and creases
Droopy eyelids and eyebrows
Dynamic wrinkles on their brow
Want a long-lasting solution
Do not need a full facelift
Brow Lift Reviews
"I am a 61-year old woman, who because of the skilled hands of Dr. Stile, now looks 45 years old. And that is no exaggeration! I speak from experience, as follows: I have had a rhinoplasty (Sacramento, Ca), breast augmentation (Reno, NV), a tummy tuck and Brazilian butt lift (Sarasota, FL), and most recently an eyebrow lift, mini facelift, and liposuction to the thighs (Dr. Stile.) So, I know a little about plastic surgery. I visited Dr. Stile, for the first time, in early February 2018, specifically for a mini face lift and liposuction to the waist. While I was consulting with Dr. Stile, I asked candidly for him to take look at my face and suggest other procedures, if any, from which I may benefit, considering my age, and the age I appear to other people. I was particularly concerned about a sagging jaw line. Dr. Stile agreed a mini facelift would help, and he also suggested a browlift. Because this was the first time I will have had a procedure performed by Dr. Stile, I made clear to Dr. Stile that I didn't want to end up with a stretched looking jaw line/lower face or any freaky looking eyebrows. He reassured me that I should be very pleased with the results. Well, he was right!!!!!!!! I opted for a mini face lift, an eyebrow lift, and liposuction to the thighs. (I initially wanted liposuction to the waist, and later decided I also wanted liposuction to the thighs. Because Dr. Stile stated that four procedures will be too much for the body, I decided to lipo the thighs this time and do the waist later.) Anyone who has had plastic surgery will tell you the challenge is always the recovery process. It basically took me about ten days before I felt able to attend to house chores and resume working from home on my computer. With respect to the recovery, I needed to wear the Spandex stretch garment on the body for two weeks and a similar stretch band from the top of the head to the neck for also two weeks. The stitches over the eyes were miniscule and once taken out and healed, no scars are visible at all. With respect to the face lift, again, no scars are visible at all. (Dr. Stile cuts at the front of the ears and at the nape.) I wish to emphasize that during my follow-up visits, with Dr. Stile, when I had any concerns about how things were looking; for example, my smile was askew or the fact I was seeing no visible results from the liposuction to the thighs, Dr. Stile reassured me to give it time to see the full results. Well, he was right, again! I have a beautiful smile, and I definitely see my thighs are skinnier than before the procedure.! More specifically, both men and women are shocked to know that I am 61 years old. A lot of younger men approach me, thinking I'm anywhere between 45-50 years old! I've had cocktail waitresses and bartenders ask me, "Are you really 61? I don't believe it. Who's your doctor?" My point is, Dr. Stile knows his stuff!!!!! Go to him, listen to him, and do everything he tells you to do.  If you do these three things, you will be one happy camper!!!! Oh, and by the way, as an added bonus, the entire office staff working for Dr. Stile is unmatchable: they are always available to answer your questions, always polite, and always attentive to your needs."
- C.S. /
Yelp /
Jun 25, 2018
Previous
Next
Most brow lift surgeries are performed with the patient under general anesthesia as an outpatient surgery at an accredited hospital or surgical center. For brow surgery, small incisions are placed in low visibility areas, such as behind the hairline or in the eyebrows. The most common brow lift techniques are the open brow lift, limited incision brow lift, and endoscopic brow lift, which will be chosen based on the patient's goals and their individual features. Once the incisions are made, the surgeon will remove any excess skin, then smooth and re-position the muscles and soft tissue to smooth wrinkles and lines while elevating the eyebrows to an appropriate level.
Brow lift surgery usually takes about 2 hours and once the patient has been cleared by the doctor, they may be taken home by a responsible adult to recover at home. Most patients take 1 – 3 weeks to recover after a brow lift, but they are generally able to drive and return to work in 2 weeks. For the first days after the surgery, patients should expect some temporary bruising, discomfort, tightness, and numbness. The doctor will talk to each patient about what they need to do during their recovery and provide tips for an easier recovery. Patients will need to return for a follow-up appointment in 1 week to have their sutures removed and so their healing progress can be checked. While visible improvements can be seen immediately, the final results of the brow lift are usually seen about 4 – 6 months after the surgery.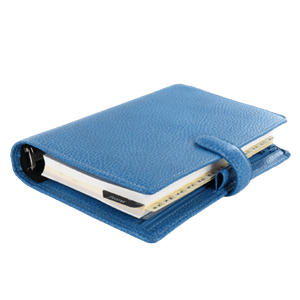 Many patients fear that a brow lift will leave them looking permanently surprised, unnaturally wide eyed, or like they have obviously had plastic surgery. A plastic surgeon with experience in brow lift surgery will focus on creating a younger, natural-looking appearance that refreshes the face. Using simulation software, the surgeon and patient can decide how dramatic or how subtle they want the results to be. After brow lift surgery, patients will look more awake, more alert, and more like the age they feel.
Related Procedures