Abnormal male breast enlargement or gynecomastia, is quite common but rarely talked about. Gynecomastia results from the overdevelopment of the male breast tissue, an over- accumulation of fat on the chest or a combination of the two – fat and breast glands. The breast skin may be involved (sagging or ptotic skin) to varying degrees as well. Gynecomastia is a condition that affects up to 50% of young and older men. Genetics, massive weight gain, over-the-counter and prescription drugs, marijuana, and performance enhancing drugs (steroids) are all cited as causes of gynecomastia.
However, this condition can be corrected by male breast reduction (gynecomastia) surgery. During this procedure, Plastic Surgeon Dr. Frank L. Stile will remove fat and/or glandular tissue from the breasts. In some cases, excess skin must also be removed.The result is a chest that is flatter, firmer, and better contoured. The goal for patients is a more masculine appearance. Several techniques are used by Dr. Stile to treat patients who want male breast reduction or correction of gynecomastia. Dr. Stile either uses less-invasive, suction-assisted lipectomy (liposuction) techniques, directly excises (cuts out) the gland through a small incision, or uses a combination of both liposuction and excision for correction. Call Stile Aesthetics in Las Vegas, NV, today to schedule a free consultation and learn how gynecomastia surgery can help you.
Since excess breast tissue can be caused by medical conditions other than gynecomastia, a doctor should confirm the cause before treatment. Ideal candidates will have:
A healthy body weight
Fat and breast tissue that is resistant to diet and exercise
Good skin elasticity
Overall good health
Reviews
"From the moment I booked an appointment to my first day in the office, I have never felt so comfortable in a doctors office before. My whole experience has been amazing and the staff has been very accommodating for a life changing procedure, at least to me it was life changing in a positive way. I really had my decision narrowed down to two places and I truly believe the staff behind a good surgeon is extremely important and that is what sold me. I am 4 Weeks post op of a breast augmentation and I'm still healing but I'm finally loving my results now. With daily massage several times a day they are finally falling down into place and I can finally go bra shopping for normal bras! At the end of the day it's your body, and you're the one that has to live with it daily, so ask all the questions you need and want to know about any procedure and you'll be in good hands."
- M.S. /
Yelp /
Jan 19, 2018
"Tummy tuck, liposuction on hips, and flanks - Im very pleased with Dr. Stile and his staff. Everyone is so friendly and helpful! Debbie was my life saver!! She gave me her personal number so I could text/call her anytime of day. And oh yes I used it many times lol She's amazing! Thank you! I will be coming back for my brest lift and thighs.Dr. Stiles takes pride, im 2 weeks out, and wow!!!See you in 2 weeks!!Thanks again!Cathy <3"
- Anonymous /
Vitals /
Dec 28, 2017
"Dr. Stile and his staff are the gold standard for what experiences like this are suppose to be. First off this office is absolutely gorgeous, envision what the inside of a palace would look like and that is what this office is! While I was waiting for my consultation one of the office staff came over with a rolling tea cart. Yes, a tea cart. A gorgeous sterling silver set with a variety of teas to choose from compliments of Dr. Stile. On the televisions there's a video reel of a variety of things from Dr. Stile providing different procedures, to consultations, to even advice. I was so impressed! I waited about an hour to be seen and was escorted back with yesenia (I think that was her name). She was so sweet, kind, and willing to listen to my concerns. Soon Dr. Stile came in and I showed him the birthmark I had been trying to remove for what seemed like my whole life. He listened and was empathetic to my situation, really understanding that this is something that has been a battle for me for so long. He asked about the laser procedures I had tried in the past with failed results. He offered me something different to try and an actual game plan for how we could go about treating it. We also discussed other procedures that I was interested in. Dr.Stile is kind and he really gives good advice as to what he would do and what to expect/how to address any issues. I really appreciated him being direct yet warm and welcoming to any questions or concerns I had. Lisa helped me with the cost of what procedures would cost and she was so awesome! She went over everything and wasn't super pushy like other places I've been to, she genuinely cared about answering my questions. This is absolutely the best experience I've ever had at a plastic surgeons office. I did so much research previously when I had a scar revision done with another surgeon in town and I so regret not coming here instead because the other surgeon left a mess. Don't make the same mistake as me in trusting anyone else instead come and see Dr. Stile, I promise you will be happy you did! Also huge plus, he doesn't charge an initial consultation fee! That's amazing considering most other places charge $50 just to see you! I am updating my review based on the experience I had today. My last experience was frustrating however I acknowledge that it was due to a single person giving me misinformation and not an accurate reflection of this entire facility."
- S.N. /
Yelp /
Dec 19, 2017
"32 Year Old with 2 C-Section and a Hysterectomy - Dr. Stile was great! he really put my fiance at ease and made him feel like he really cared. Hopefully tomorrow at my early morning appointment, I can give you a better assessment because I was pretty out of it today."
- M. /
RealSelf /
Dec 15, 2017
"The best in Vegas - Awesome experience! Love Dr. Stile and his staff. Ashley is awesome. I am 2 weeks po and have had 0 issues. I felt nothing but confidence inDr. Stile and his entire staff. My results are better then i expected this early. Can't wait to see what I look like once the swelling is gone."
- N. /
RealSelf /
Nov 29, 2017
Previous
Next
Male breast reduction surgery usually involves a combination of surgical tissue removal and liposuction. The plastic surgeon will make an incision (usually around the areola) and remove dense breast tissue with surgical excision. Then the plastic surgeon can remove any excess fat with liposuction to create a smooth contour. After the surgery, patients will have their chest bandaged and in a compression garment that should be worn at all times. Patients should rest and move their upper body as little as possible for at least 3 days. Most patients can return to work in 7 – 10 days and resume lower impact exercise in 2 – 3 weeks. The surgeon will go over specific recovery instructions and any prescribed medication.
Results from male breast reduction are usually seen at least 3 months after the surgery when the swelling has subsided. It may take 6 – 12 months for the skin to tighten and form to the new chest shape. The results of male breast reduction surgery will be permanent as long as the patient maintains a healthy, stable weight, but natural signs of aging (like loose skin) will continue.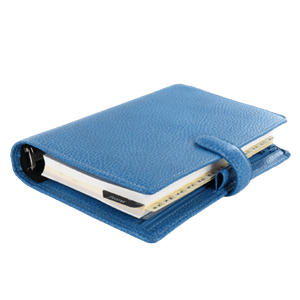 A Confidently Contoured Chest
lf you avoid activities, like swimming, sports, and exercise because of gynecomastia, schedule a consultation to learn more about male breast reduction surgery and how it can help you. Treating gynecomastia can improve your appearance, confidence, and activity level.
Related Procedures