Abnormal male breast enlargement or gynecomastia, is quite common but rarely talked about. Gynecomastia results from the overdevelopment of the male breast tissue, an over- accumulation of fat on the chest or a combination of the two – fat and breast glands. The breast skin may be involved (sagging or ptotic skin) to varying degrees as well. Gynecomastia is a condition that affects up to 50% of young and older men. Genetics, massive weight gain, over-the-counter and prescription drugs, marijuana, and performance enhancing drugs (steroids) are all cited as causes of gynecomastia.
However, this condition can be corrected by male breast reduction (gynecomastia) surgery. During this procedure, Plastic Surgeon Dr. Frank L. Stile will remove fat and/or glandular tissue from the breasts. In some cases, excess skin must also be removed.The result is a chest that is flatter, firmer, and better contoured. The goal for patients is a more masculine appearance. Several techniques are used by Dr. Stile to treat patients who want male breast reduction or correction of gynecomastia. Dr. Stile either uses less-invasive, suction-assisted lipectomy (liposuction) techniques, directly excises (cuts out) the gland through a small incision, or uses a combination of both liposuction and excision for correction. Call Stile Aesthetics in Las Vegas, NV, today to schedule a free consultation and learn how gynecomastia surgery can help you.
Since excess breast tissue can be caused by medical conditions other than gynecomastia, a doctor should confirm the cause before treatment. Ideal candidates will have:
A healthy body weight
Fat and breast tissue that is resistant to diet and exercise
Good skin elasticity
Overall good health
Reviews
"Amazing results! - Both Dr.Stile and the staff are so great and very helpful. Getting surgery can be a scary thing but the entire process from the moment I stepped in for a consultation has been amazing! They made me feel so comfortable and I am beyond happy with my results!!"
- Anonymous /
Vitals /
Sep 12, 2017
"Dr. Stiles and Staff I want to thank you so very much for the way you took care of me during my surgery. There should be more than five stars to give you!! At no time did I feel alone. From start to finish someone was there and it really does make a difference in these situations. So give yourselfs a pat on the back and thank you thank you thank you!!!"
- Anonymous /
Vitals /
Sep 12, 2017
"First impressions are lasting impressions - I just would like to say thank you to Lisa Marie Wark for making me feel so excited about revamping my oldImplants! I walked in for a consultation unsure with all these questions and doubts but you made me feel fearless! You are so much fun and full of life! (I think even the front desk could hear us laughing!! ??) And I just felt as though I was catching up with one of my girlfriends!! You took the burden of that $$$$$ sign and made into a self investment for me!!! I couldn't have asked for a more perfect experience!!! And I haven't even had surgery yet!!! Also thank you to your entire staff and Dr Stiles that helped me!!! I can't wait for the big day!!!"
- Anonymous /
Vitals /
Aug 29, 2017
"Recently saw GiGi for a laser procedure. She was wonderful! Very knowledgeable and pleasant. Barbara E"
- B.E. /
Yelp /
Aug 29, 2017
"Dr. Stiles and his staff are professional and knowledgeable. They immediately made me feel at ease after I had unfavorable results with another doctor in Las Vegas. He gave me hope that I can one day achieve my desired results! Gigi is amazing and an asset to his practice!!! Definitely going to be a life long patient."
- L. /
Healthgrades /
Aug 23, 2017
Previous
Next
Male breast reduction surgery usually involves a combination of surgical tissue removal and liposuction. The plastic surgeon will make an incision (usually around the areola) and remove dense breast tissue with surgical excision. Then the plastic surgeon can remove any excess fat with liposuction to create a smooth contour. After the surgery, patients will have their chest bandaged and in a compression garment that should be worn at all times. Patients should rest and move their upper body as little as possible for at least 3 days. Most patients can return to work in 7 – 10 days and resume lower impact exercise in 2 – 3 weeks. The surgeon will go over specific recovery instructions and any prescribed medication.
Results from male breast reduction are usually seen at least 3 months after the surgery when the swelling has subsided. It may take 6 – 12 months for the skin to tighten and form to the new chest shape. The results of male breast reduction surgery will be permanent as long as the patient maintains a healthy, stable weight, but natural signs of aging (like loose skin) will continue.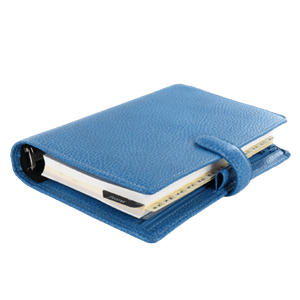 A Confidently Contoured Chest
lf you avoid activities, like swimming, sports, and exercise because of gynecomastia, schedule a consultation to learn more about male breast reduction surgery and how it can help you. Treating gynecomastia can improve your appearance, confidence, and activity level.
Related Procedures