About Breast Reduction Surgery
Breast reduction or reduction mammoplasty surgery is a procedure that reduces fatty breast tissue, glandular tissue, and skin from large pendulous breasts. This makes breasts smaller and firmer. Breast reduction surgery will also restore sagging breasts to a more youthful and lifted position on the chest wall. Additionally, the areola will be reduced in size and repositioned higher on the breast.
Women who have large breasts (macromastia), may experience a variety of physical symptoms. The physical symptoms result from the weight and size of their breasts. These may include back, neck, shoulder pain, as well as skin irritation and breakdown on the underside of the breasts. Poor exercise tolerance as well as limited clothing options are also often cited as factors motivating patients to surgery. Breast reduction is usually performed for relief of these symptoms. However, at Stile Aesthetics in Las Vegas, NV, board-certified Plastic Surgeon, Dr. Frank L. Stile will develop a treatment plan that is unique to you and your needs.
When your neck and back hurt, it reduces your quality of life. When you are in pain, your movements are limited, your posture is slumped, and you generally do not feel well. Women with large breasts experience this on a daily basis. Some women, through no fault of their own, cannot correct this issue with diet and exercise alone. If you experience the following symptoms from large, heavy breasts, you may be an ideal candidate for breast reduction surgery:
Irritation and rashes on the skin underneath the bra
Diet and exercise unsuccessfully decreasing the size of the breasts
Disproportionate breasts to the body frame
Weight of the breasts causes pain in the neck, shoulders, and back
Bra straps grooves in the shoulders
Limitations on activity because of the size of the breasts
Poor posture
Reviews
"Amazing results! - Both Dr.Stile and the staff are so great and very helpful. Getting surgery can be a scary thing but the entire process from the moment I stepped in for a consultation has been amazing! They made me feel so comfortable and I am beyond happy with my results!!"
- Anonymous /
Vitals /
Sep 12, 2017
"Dr. Stiles and Staff I want to thank you so very much for the way you took care of me during my surgery. There should be more than five stars to give you!! At no time did I feel alone. From start to finish someone was there and it really does make a difference in these situations. So give yourselfs a pat on the back and thank you thank you thank you!!!"
- Anonymous /
Vitals /
Sep 12, 2017
"First impressions are lasting impressions - I just would like to say thank you to Lisa Marie Wark for making me feel so excited about revamping my oldImplants! I walked in for a consultation unsure with all these questions and doubts but you made me feel fearless! You are so much fun and full of life! (I think even the front desk could hear us laughing!! ??) And I just felt as though I was catching up with one of my girlfriends!! You took the burden of that $$$$$ sign and made into a self investment for me!!! I couldn't have asked for a more perfect experience!!! And I haven't even had surgery yet!!! Also thank you to your entire staff and Dr Stiles that helped me!!! I can't wait for the big day!!!"
- Anonymous /
Vitals /
Aug 29, 2017
"Recently saw GiGi for a laser procedure. She was wonderful! Very knowledgeable and pleasant. Barbara E"
- B.E. /
Yelp /
Aug 29, 2017
"Dr. Stiles and his staff are professional and knowledgeable. They immediately made me feel at ease after I had unfavorable results with another doctor in Las Vegas. He gave me hope that I can one day achieve my desired results! Gigi is amazing and an asset to his practice!!! Definitely going to be a life long patient."
- L. /
Healthgrades /
Aug 23, 2017
Previous
Next
Using state-of-the-art surgical techniques that limit the risks of surgery, our plastic surgeon will skillfully reduces excess skin and suction out tissue to reshape the breast. During surgery, it is common to use one of the following incision approaches:
An incision around of the areola
A vertical incision from the bottom of the areola to the breast line
A horizontal incision on the breast line
Liposuction is generally used to safely reduce fat tissues from within the breast. Excess skin will be reduced, and then a breast lift is usually needed to attain a healthy looking result. It is common for women requesting this procedure to go down 1 – 2 cup sizes.
After a 2 – 4-hour breast reduction surgery, you will wake up in recovery and feel immediately lighter in the chest area. You will be instructed on how to properly care for your incisions to limit scarring. After being sent home wrapped in a surgical compression garment and sports bra, it is advised that you take it easy for the first few weeks after the surgery. Expect to feel less sensation in your nipples, as they will take up to a year to recover and resume sensitivity. It is suggested that breast reduction patients not return to work for 7 – 10 days, and wait 6 – 8 weeks before resuming physical activities.
Breast reduction surgery can dramatically change the lives of our patients, resulting in smaller breasts that makes everyday activities easier. In the few months and weeks following the procedure, it is advised for you to continue wearing comfortable bras and limiting strenuous activity. Once exercise can be worked back into your day-to-day life, it is important to maintain a healthy weight. Breast reduction surgery is a long-lasting cosmetic surgery, however, the results can be negatively impacted by weight gain and/or pregnancy.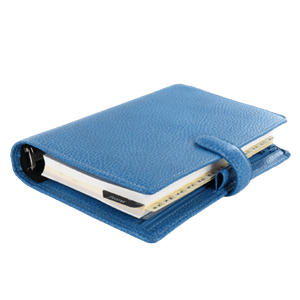 Life with Smaller Breasts
Picture what your life could look like free from pain, constant rashes, and stares from people because of your large breasts. Call today for a consultation. Our team will answer all of your questions and concerns, educate you on aftercare instructions, and help contact your insurance company as some will cover this as a medically necessary surgery.
Related Procedures