About Reconstructive Surgery
Breast reconstruction surgery is a procedure performed compassionately by board-certified Plastic Surgeon, Dr. Frank L. Stile, at Stile Aesthetics in Las Vegas, NV. With the loss of one or more breasts from cancer treatments or traumatic injury to the breasts, our team at Stile Aesthetics can help you rebuild your feminine appearance after breast loss.
Dr. Stile helps his clients achieve the best breast look through fat transfer or implants carefully selected specifically for individual patients. Breast reconstruction may also be combined with a breast lift and performed at the same time to make the breasts look asymmetrical. Prospective breast reconstruction patients have their choice of your own autologous tissue, silicone breast implants (a.k.a. gel implants, cohesive gel implants, "gummy bear" implants), or saline-filled breast implants. The preference of tissue or implant type is a personal one. However, Dr. Stile will help you make a decision that works best for your needs. Please view Dr. Stile's extensive breast reconstruction/augmentation gallery and read through his patient reviews you may see the great results and care you can look forward to receiving.
With compassion and respect for the patient, our practice offers breast reconstruction surgery to:
Breast cancer survivors who have had a mastectomy or lumpectomy
Women who are scheduled to receive aggressive treatment for breast cancer (the removal of one or both breasts)
Women who have experienced a traumatic injury or have birth defects in the chest area
Breast Reconstruction Reviews
"Tubular Breast Correction - Las Vegas, NV - He has experiance on breast augmentation and tubular breast correction. He explain me what everything going to happen, what he is going to do. Also his crew always so helpful every question that I had. After surgery I was getting phone call every other day from anesthesiologist for follow up. Great team, great people and I had great result!"
- B. /
Healthgrades /
May 29, 2011
"Breast Implants Removal and Replacement - After 20 years with my old saline implants, one of them ruptured and I needed both removed and replaced. I was recommended to Dr. Stile through a coworker and was extremely satisfied with the facility, his staff, and his professionalism throughout the consultation, procedure, and post-care. I have recommended him to several friends since. Dr. Stile did a great job identifying what I needed and..."
- K. /
Healthgrades /
Aug 19, 2017
Previous
Next
There are numerous ways to reconstruct the breasts following cancer or trauma. The first stage in the reconstruction process generally involves the placement of a tissue expander, which is inserted within the breast pocket. This deflated expander is used to stretch the skin over a period of time to make room for an implant or fat transfer. From this stage, several techniques may be considered:
Latissimus Flap Technique
A process that involves transferring tissue from the latissimus dorsi muscle and skin to the breast from an area on the back.
Once the expander is in place, saline will be injected into it about every 2 – 3 weeks. Once the appropriate size has been achieved, the expander will be replaced with either a silicone or saline implant.
The TRAM (transverse rectus abdominus myocutaneous) flap technique is a reconstruction surgery that is performed in 2 stages. Tissue, muscle, fat, and skin are taken from the lower abdomen and are used to reshape the chest wall, using as much tissue and fat as needed to produce a desired contour. This is an approach for patients who desire an autologous approach, and wish to not have implants.
Diep flap is a method very similar to the TRAM procedure, but it is performed using a microsurgery approach. It is a preferred method because the recovery time is shortened and the abdominal muscles and fascia are not sacrificed.
Whenever it is possible, the general surgeon and plastic surgeon work together to provide immediate cosmetic results once the breast has been removed or reduced. If this is not possible, breast reconstructive surgery can be performed at a later date while the patient recovers and wear prosthetics in the place of the breast. During the reconstruction process, it is common for the need for a nipple reconstruction. This may be a separate surgery from the breast reconstruction. The patient may also choose to have additional enhancement surgeries to add symmetry, fullness, or skin tightening for more natural-looking results.
If the breast cancer patient will receive chemotherapy after the mastectomy, but still wants to have breast implants, they should talk to the plastic surgeon about scheduling the surgeries around their chemo schedule. The patient should not lose hope that the cancer will control what can and cannot been done with plastic surgery.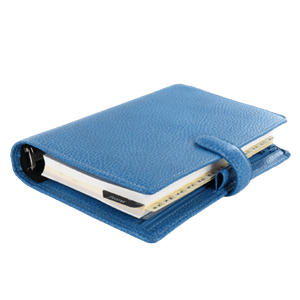 Trust our Skilled Surgeon
Contact our friendly patient coordinator about scheduling an appointment to discuss plans for a breast reconstruction. These procedures can turn this emotional and painful prognosis around with the careful, skillful talent of a board-certified reconstructive surgeon. Call and schedule an appointment today.
Related Procedures