About Augmentation with A Lift
Normal breasts sag due to advanced age, pregnancy, and stretching of the breast skin from weight gain or loss. Women seeking a breast lift and augmentation in our Las Vegas, NV office most often relate a wish to regain the fullness as well as "perkiness" from their late teens and early twenties. To correct the issue of volume and/or fullness loss in the breast, a breast augmentation is often recommended along with a breast lift. Breast implants work well to restore lost volume. In some rare cases, an implant alone may lift the breast without the need for a breast lift (mastopexy). At Stile Aesthetics, Plastic Surgeon Dr. Frank L. Stile, will personally meet with you to discuss your cosmetic concerns to create the best treatment plan possible.
Breast Augmentation with Lift Reviews
"So Awesome, I referred my friends! - I had been thinking about getting a breast augmentation since I had my children and they sucked the life out of my chest. =) I told my husband I was ready and he asked me, "Well, who has implants that you want to look like?" I named a good friend of mine and he responded, "Wait? She has breast implants?!!" That's exactly why I picked Dr. Stile. I am a mother and a professional so filling up the girls was all I was looking for (no bolt-on boobs). My first meeting with Dr. Stile was easy peasy. I did my research and watched his videos on his website. He was funny, charming, professional and made me feel very comfortable. He spent about on hour with us. I picked out my size and set my surgery up for 3 weeks later. The night before my operation, he called to check in on me. He assured me that I'd have amazing results, he was taking care of that. =) My job was to get a good nights rest and prepare to relax. When I arrived at the surgical center, we were greeted by the nurse. Shortly after, Dr. Stile came in to my room, sat down and we talked again about the procedure, shored up size, laughed, he drew all over me and that was that. He was very comforting, conversational and his demeanor helped ease the little bit of nerves that I did have. You can't hep but feel like you're in excellent hands with Dr. Stile. Post-op, Dr. Stile did come to visit me a few times, I only remember one though. I had given him a range on CC's and told him to "get in there and do what you need to to make it look amazing!". I only remember him telling me how many CC's and then off he was again. My husband said he had come by 3-4 times total. His office staff is accessible. Everyone is so easy to talk to and willing to help. I'm less than 1 week post-op so still early in my recovery. I'm excited to see what my results will look like! I've already referred a couple friends to Dr. Stile who are meeting with him in the next few weeks!"
- L. /
Healthgrades /
Mar 23, 2017
Previous
Next
Women with sagging (ptotic) breasts accompanied by a loss of fullness of the top portion of their breasts or generalized volume loss are good candidates for this combined procedure. However, you may also be an ideal candidate if:
You are in overall good health
Desire fuller breasts with a perky, youthful breast appearance
During the procedure, excess skin is trimmed away and tightened to create a perky chest appearance and silicone implants are used to enhance the breasts. A silicone or saline breast implant is used to enhance the breast's upper pole (top of the breast) fullness. The placement of an implant under the pectoralis muscle will greatly enhance fullness of the upper breast by filling out this space while also improving breast projection. It is important to note that the additional weight may accelerate the rate of breast ptosis should the implant be placed above the muscle. However, Dr. Stile will discuss the procedure in great detail during your initial consultation, along with the many shapes and sizes of silicone implants that are available. Generally, the time of the procedure varies but often lasts 1 – 2 hours.
Breast augmentation with a lift is a surgery that is performed under general anesthesia. Since excess skin is trimmed away and implants are used to enhance the breasts, the results may yield a more youthful appearance. Strenuous activity should be avoided for the following 48 hours after surgery. Soreness and swelling is normal but these symptoms will subside within 4 – 6 weeks. Follow-up appointments will be scheduled accordingly to ensure proper healing. It's important to adhere to all post-operative instructions provided by your plastic surgeon.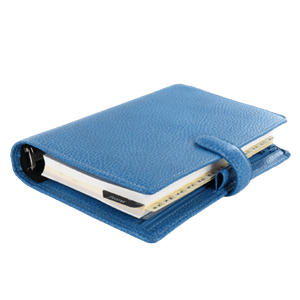 Be Uplifted With Dr. Stile
If you desire perkier and fuller breasts, then a breast augmentation with a lift may be right for you. Call Stile Aesthetics in Las Vegas, NV, to learn more about how this cosmetic procedure can help you achieve the look you desire. We will be happy to set up a consultation for you at your earliest convenience.
Related Procedures