About Augmentation Surgery
Breast augmentation by Plastic Surgeon, Dr. Frank L. Stile in Las Vegas, NV at Stile Aesthetics is a cosmetic surgery that is performed to enlarge the breasts for a number of reasons. These reasons may include: hypomastia (small breasts), restoration of lost breast volume or size following weight loss, pregnancy or aging, and correction of volume or size differences. Breast enlargement is accomplished by inserting a silicone breast implant (a.k.a. gel implant, cohesive gel implant, or "gummy bear" implant), or saline filled breast implant either behind the breast tissue, under the chest muscle, or the dual-plane method most often utilized by Dr. Stile. In the dual-plane method, the upper 2/3 portion of the implant is placed below the pectoralis major muscle and lower 1/3 above the chest muscle. This technique may result in a breast that is not only very natural looking, but one that feels soft to the touch. Additionally, the breast moves in a more natural way during physical activity.
Dr. Stile employs incisions for placement of these implants that heal as inconspicuously as possible, usually around the lower edge of the areola (the darker skin surrounding the nipple). Breast implants are available in a variety of shapes, sizes, and types. Implant selection in addition to size, will depend on your preferences, your anatomy, and Dr. Stile's recommendation. At your consultation, Dr. Stile will guide you to help you obtain the ideal breast shape, one that will both complement and enhance your body proportions.
Patients who want breast augmentation surgery may be ideal candidates if they meet some of the following criteria:
They are unhappy with the current size and shape of their breasts
They have lost the firmness of the breast because of weight loss, pregnancy, or breast-feeding
One breast is larger than the other
The size of the breasts is not in proportion to the rest of the body
To restore the shape of the breasts after a mastectomy or lumpectomy
Breast Augmentation Reviews
"I went in to receive a breast augmentation from Dr. Stile in mid December, a little before the holidays. After a few weeks, the swelling from the operation has gone down and I can just see how incredible my girls look now!! I just wanted to give a very warm thank you to Dr. Stile and his staff for accommodating me so well during my breast augmentation procedure. You guys rock!!"
- Anonymous /
Vitals /
Jan 04, 2016
"Dr. Stile is an amazing plastic surgeon. He has that perfect touch. I should have done this review long time ago. Perfect breast augmentations, perfect lips injections. Even after so many years just perfect and super happy. I will definitely go back since I am getting older and I want to look great. Thank you so much."
- A.B. /
Yelp /
Oct 08, 2016
"I recently had my breast implants exchanged to 550cc High Profile Saline.At the same time he removed scar tissue from prior surgeries. I couldn?t have asked for a better result. Dr. Stile did an amazing job and I am so glad I chose him to perform my surgery. I?ve had several breast surgeries by other surgeons in the past and this by far has been my best experience. I would recommend Dr. Stile to anyone considering plastic surgery."
- Anonymous /
RateMDs /
Feb 28, 2013
"Dr Stiles is an amazing surgeon. When I told people who was going to perform my breast aug. I was shocked to learn how many of my friends have been to him. First thing that came out of their mouths "He's a perfectionist" (I can't speak for everyone but for myself,... absolute music to my ears!) The results: I can't agree with them more! I had to have medical clearance with my primary Dr due to ongoing health issues and when I told my primary Dr who I was planning on going to, Dr. Stiles was on his top 3 picks. Its been about a week and a half since surgery, and all is well. My "twins" are settling in nicely and I am very happy. I have and will continue to recommend Dr. Stiles! He's simply amazing."
- Anonymous /
RateMDs /
Jun 22, 2013
"Excellent surgeon & bed side manner. My breasts look great, under the muscle - and you can't feel them ANYWHERE! They sit perfect, wonderful Doctor I am so happy with my results."
- Anonymous /
RateMDs /
Aug 27, 2014
Previous
Next
Before you have breast augmentation surgery, you will have a complete physical examination. Overall good health is necessary for a successful result. When deciding which type of implant to use, keep in mind that age can be a determining factor. One of the distinct differences between saline and silicone breast implants is the age restriction. Patients must be 18 years or older in age in order to receive saline implants, and at least 21 for silicone. Existing native breast tissue, breast shape, and skin elasticity are other factors to take into consideration. Measurements will be taken of the breasts, as well as the chest wall, including base width, to help determine the best implant type. This evaluation will help the surgeon develop the best breast augmentation plan.
After surgery, patients can expect to feel sore, so they will be given post-surgical care instructions and pain medication may be prescribed. Each augmentation patient will leave in a sports bra and clean surgical dressings. There will be some bruising and swelling for about 1 – 2 weeks. It is recommended for patients to take it easy for those 2 weeks to heal and rebuild strength after surgery. Most patients experience a recovery between 6 – 8 weeks. Most women find that their breasts look and feel natural within just a few short months.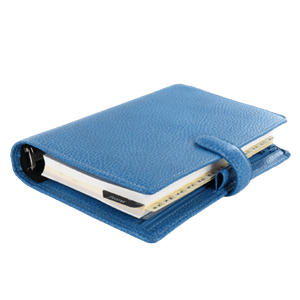 Attain Balance with Implants
Breast augmentation surgery is all about balance. As one of the most common cosmetic procedures performed among plastic surgeons, this surgery will make the breasts symmetrical and proportionate to the patient's body shape. It is a surgery that may produce stunning results for women who desire larger, shapelier breast, and our patients are thrilled with their enhancement. Please call our plastic surgery office and schedule your consultation with our team today.
Related Procedures