Cosmetic Plastic Surgeon, Dr. Frank L. Stile, has performed countless tummy tuck procedures over the last 19 years. His expertise and experience allows him to create custom treatment plans that are safe, effective, and may produce stunning results. Dr. Stile understands that sometimes diet and exercise are not enough to correct waistline issues, especially changes resulting from pregnancy or massive weight fluctuation. Loose skin, stretch marks, and a doughy mid-section cannot be improved by starvation diets or thousands of sit-ups. Nor will diet and exercise correct the vertical separation of abdominal muscles known as diastasis recti, which can occur following pregnancy. In these cases, a tummy tuck (abdominoplasty) procedure is the ideal corrective surgery. This procedure will reduce excess skin, tighten, and lift the abdominal wall to create a slimmer and defined look. If you are interested in receiving a tummy tuck, call Stile Aesthetics in Las Vegas, NV, today to set up a free consultation.
Tummy tuck surgery is life changing for most of our patients who have had the procedure. The ideal candidates for this dramatic transformation are:
Women who have C-section scars and/or extra skin and fat deposits in the lower abdomen
Men and women who have stretch marks and loose skin on their abdomen
Men and women who have had weight loss surgery and have maintained their goal weight for at least a year and desire removal of the excess skin and remaining fat deposits
Tummy Tuck Reviews
"I am extremely happy about my tummy tuck procedure performed by Dr.Stile. He is extremely gifted, knowledgeable, skilled, warm, and professional Plastic Surgeon. Dr.Stile was my one and only choice for tummy tuck procedure, for he had a?"
- L. /
Citysearch /
Dec 29, 2010
"Dr.Frank stile and staff was wonderful.My mother Lillie Watkins was a patient a Tummy Tuck and at her age of 62 the results turn out great! she have less back pain and more energy.I was told I would receive a discount for the same?"
- L. /
Citysearch /
Jan 03, 2011
"Awesome results I had my surgery on june 23 which involved breast implants, tummy tuck, and lipo on my flanks aka love handles. I can honestly say that Dr. Stiles made me look perfect. I chose him over several well known Doctors here and?"
- Anonymous /
Judy's Book /
Jan 14, 2011
"I had the most amazing experience that I could have hoped for, I will be forever grateful to Dr. Stile for performing my abdominoplasty on 11/6/2015. My experience with Dr. Stile and his staff was always comfortable from my first visit to my last. The results that I received from Dr. Stile's expertise, are amazing! and everyone is shocked by how flat and beautiful my belly looks now. Dr. Stile's state of the art facility feels like a spa resort. After interviewing several potential cosmetic surgeons, I am so happy that I chose Dr. Stile to perform tummy tuck surgery. I will never go to anyone else."
- K.S. /
Google /
Mar 27, 2016
"Great Tummy Tuck & Liposuction - Every single person I have spoken with at this office has been overly helpful and almost TOO NICE! What impressed me the most before electing to have a tummy tuck and liposuction in a few areas was how modernized their onsite surgical center was! It was highly updated with advanced equipment and exceeded every standard for a licensed surgical center. I work in the medical field as a nurse and his equipment is more advanced than most modern hospital. I really appreciate the dedication Dr. Stile has to his craft, and with him being a perfectionist and having friends who received the same treatment after their children, I was more comfortable then I have ever been going under. Thank you again and your wonderful staff for making this one of the most dramatic and life changing events in my life!"
- Anonymous /
Vitals /
Apr 11, 2014
Previous
Next
Tummy tuck patients usually have the procedure in an accredited outpatient surgical facility, however, when the tummy tuck is combined with other procedures, an overnight stay may be required. Some tummy tucks are more invasive than others, for example, some individuals may be candidates for a mini tummy tuck, while others may need an extensive approach. The procedure is performed with the patient under general anesthesia and can take anywhere between 2 – 4 hours depending on the nature of the surgical case. After surgery, patients will be placed in a compression garment and will be discharged to rest at home. Tummy tuck surgery requires a slow approach to recovery and its important to note that recovery may take up to 6 weeks or longer.
The results following a tummy tuck procedure may equate to a tighter, more toned abdominal appearance. Scarring is a part of this procedure, however, our skillfully trained cosmetic surgeon creates the incisions with care, placing them in inconspicuous areas so that undergarments can hide them. Patients often feel that the skin removal and flat appearance of their stomach far outweighs any scarring that resides after surgery.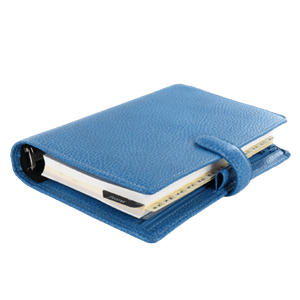 If you want a slimmer, more flattering figure and have noticed that no matter how hard you work, a pooch still resides in your abdominal area, a tummy tuck may help you reach your goals. We also welcome weight loss patients who are seeking skin removal surgery to finalize their weight loss transformation journey. Schedule a consultation with our office today and learn how a tummy tuck can revamp your appearance and self-confidence in (or out) of your clothes.
Related Procedures