Board-certified Plastic Surgeon, Dr. Frank L. Stile, approaches body sculpting and contouring with great care and attention to detail. In fact, prior to surgery, all of Dr. Stile's patients will undergo a thorough medical exam and consultation at Stile Aesthetics in Las Vegas, NV. This enables Dr. Stile to understand his patients cosmetic goals and concerns to develop an optimal treatment plan that aligns with their desires. Countless men and women struggle with "problem areas," and typically, these areas are also known as diet and exercise resistant "fat deposits." Therefore, Dr. Stile uses a tumescent liposuction technique when performing liposuction to reduce unwanted fat. This is one of the oldest and safest methods used for this type of surgery. Even though it is more physically demanding and time consuming then other methods such as ultrasound-assisted lipo, laser lipo, or VASER techniques, the results are superior. There are fewer contour abnormalities and burns associated with the tumescent technique. Common areas of treatment include, the abdomen, thighs, upper arms, upper back, chin, and neck.
The ideal candidates for liposuction are men and women who:
Have excess fat on one or more areas of their body like the abdomen, thighs, and back
Have tried diet and exercise as a means to lose the fat in these area without success
Have the appearance of a double chin
Have overall good health
Liposuction Reviews
"Love my Results - I had liposuction by Dr. Stile and my results are amazing! No lumps or bumps, very even. I am so happy with my results. Dr. Stile and his staff are very professional and caring. I would highly recommend Dr. Stile to anyone considering cosmetic surgery."
- Anonymous /
Vitals /
Jul 05, 2010
"Best Costmetic Surgeon in Vegas! - I have had two procedures done by Dr. Stile; a tummy tuck in 2012 and chin liposuction in 2017. The results of both surgeries are amazing and look very natural! The healing process was faster and easier than I expected, and I am thrilled with the results. Dr. Stile is a very talented surgeon and I wouldn't hesitate returning to him if I want to do anything else in the future."
- Anonymous /
Vitals /
Aug 18, 2017
"Tummy tuck, liposuction on hips, and flanks - Im very pleased with Dr. Stile and his staff. Everyone is so friendly and helpful! Debbie was my life saver!! She gave me her personal number so I could text/call her anytime of day. And oh yes I used it many times lol She's amazing! Thank you! I will be coming back for my brest lift and thighs.Dr. Stiles takes pride, im 2 weeks out, and wow!!!See you in 2 weeks!!Thanks again!Cathy <3"
- Anonymous /
Vitals /
Dec 28, 2017
"Dr Stile is an amazing Surgen! Can't be more happier with my liposuction and scar revision I had done."
- A.A. /
Yelp /
Apr 25, 2018
"I am a 61-year old woman, who because of the skilled hands of Dr. Stile, now looks 45 years old. And that is no exaggeration! I speak from experience, as follows: I have had a rhinoplasty (Sacramento, Ca), breast augmentation (Reno, NV), a tummy tuck and Brazilian butt lift (Sarasota, FL), and most recently an eyebrow lift, mini facelift, and liposuction to the thighs (Dr. Stile.) So, I know a little about plastic surgery. I visited Dr. Stile, for the first time, in early February 2018, specifically for a mini face lift and liposuction to the waist. While I was consulting with Dr. Stile, I asked candidly for him to take look at my face and suggest other procedures, if any, from which I may benefit, considering my age, and the age I appear to other people. I was particularly concerned about a sagging jaw line. Dr. Stile agreed a mini facelift would help, and he also suggested a browlift. Because this was the first time I will have had a procedure performed by Dr. Stile, I made clear to Dr. Stile that I didn't want to end up with a stretched looking jaw line/lower face or any freaky looking eyebrows. He reassured me that I should be very pleased with the results. Well, he was right!!!!!!!! I opted for a mini face lift, an eyebrow lift, and liposuction to the thighs. (I initially wanted liposuction to the waist, and later decided I also wanted liposuction to the thighs. Because Dr. Stile stated that four procedures will be too much for the body, I decided to lipo the thighs this time and do the waist later.) Anyone who has had plastic surgery will tell you the challenge is always the recovery process. It basically took me about ten days before I felt able to attend to house chores and resume working from home on my computer. With respect to the recovery, I needed to wear the Spandex stretch garment on the body for two weeks and a similar stretch band from the top of the head to the neck for also two weeks. The stitches over the eyes were miniscule and once taken out and healed, no scars are visible at all. With respect to the face lift, again, no scars are visible at all. (Dr. Stile cuts at the front of the ears and at the nape.) I wish to emphasize that during my follow-up visits, with Dr. Stile, when I had any concerns about how things were looking; for example, my smile was askew or the fact I was seeing no visible results from the liposuction to the thighs, Dr. Stile reassured me to give it time to see the full results. Well, he was right, again! I have a beautiful smile, and I definitely see my thighs are skinnier than before the procedure.! More specifically, both men and women are shocked to know that I am 61 years old. A lot of younger men approach me, thinking I'm anywhere between 45-50 years old! I've had cocktail waitresses and bartenders ask me, "Are you really 61? I don't believe it. Who's your doctor?" My point is, Dr. Stile knows his stuff!!!!! Go to him, listen to him, and do everything he tells you to do.  If you do these three things, you will be one happy camper!!!! Oh, and by the way, as an added bonus, the entire office staff working for Dr. Stile is unmatchable: they are always available to answer your questions, always polite, and always attentive to your needs."
- C.S. /
Yelp /
Jun 25, 2018
Previous
Next
Performed in an accredited surgical facility under general anesthesia, liposuction requires a small incision near the target area (usually placed in an inconspicuous spot) so the surgeon can reduce excess fat through a cannula. Liposuction can be a relatively short procedure if only a single area is treated and it is not combined with another cosmetic surgery. Once the incision(s) are closed, the patient can expect to see swelling in the area and will be asked to wear a compression garment along with bandages upon discharge.
Liposuction is performed in an accredited surgical center or at a local hospital as an outpatient procedure. The surgery generally takes between 1 – 2 hours to finish, depending on how much fat is being addressed, as well as how many body parts. Liposuction can be a surgery all on its own, however, it is usually paired with other surgeries for the best cosmetic results, such as skin tightening procedures. It takes a couple of weeks for patients to recover and scarring is minimal. If a well-balanced diet is maintained, along with a healthy lifestyle, the results following liposuction surgery may last for years.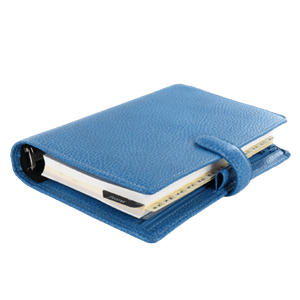 Liposuction can trim away the bulge. When all your efforts go unnoticed from all the time spent at the gym because that last little bit of fat won't go away, you have the opportunity to take matters into your own hands with liposuction. We provide a completely private consultation to discuss your areas of concern, and how to best treat the area(s) with this revolutionary technology.
Related Procedures