Labiaplasty is a cosmetic surgery that alters the shape and reduces the size of the labia minora, also known as inner labia or "small lips." These are the folds of specialized skin surrounding the vaginal opening. The labia's size, shape, and color can vary from patient-to-patient and can change significantly as a result of childbirth (tearing and stretching), aging, and other traumas.
Female patients at Stile Aesthetics are usually motivated to have this procedure performed by Plastic Surgeon, Dr. Frank L. Stile, for a couple of reasons: functional or cosmetic. The functional concerns arise from physical discomfort, irritation in the area, or hygiene issues caused by the size and shape of the labia. The cosmetic reasoning is to alter the appearance of the labia because a female patient may believe her labia does not fall within a normal range. The cosmetic concerns may also be motivated by feelings of insecurity when wearing tighter clothing such as a bathing suit or shorts. Whatever the reason, Dr. Stile can create a customized treatment plan during your consultation at our Las Vegas, NV, office.
Many women seek the advice and counsel of a trusted plastic surgeon about their enlarged, uneven, or disproportionate labia majora and minora. It's not always about looks, but the results can look truly amazing. For some women with enlarged vaginal folds, sexual intercourse and wearing clothing in this area can be uncomfortable. Labiaplasty can include 2 different kinds of surgeries. One surgery includes trimming the inner fold of the labia to make it proportionate to the outer fold. The second surgery involves using a laser to reshape the entire labia. Female genital reshaping is cosmetic by nature and can result in beautiful, lasting results. It has become one of the most popular cosmetic surgeries for women in the United States.
Reviews
"Amazing results! - Both Dr.Stile and the staff are so great and very helpful. Getting surgery can be a scary thing but the entire process from the moment I stepped in for a consultation has been amazing! They made me feel so comfortable and I am beyond happy with my results!!"
- Anonymous /
Vitals /
Sep 12, 2017
"Dr. Stiles and Staff I want to thank you so very much for the way you took care of me during my surgery. There should be more than five stars to give you!! At no time did I feel alone. From start to finish someone was there and it really does make a difference in these situations. So give yourselfs a pat on the back and thank you thank you thank you!!!"
- Anonymous /
Vitals /
Sep 12, 2017
"First impressions are lasting impressions - I just would like to say thank you to Lisa Marie Wark for making me feel so excited about revamping my oldImplants! I walked in for a consultation unsure with all these questions and doubts but you made me feel fearless! You are so much fun and full of life! (I think even the front desk could hear us laughing!! ??) And I just felt as though I was catching up with one of my girlfriends!! You took the burden of that $$$$$ sign and made into a self investment for me!!! I couldn't have asked for a more perfect experience!!! And I haven't even had surgery yet!!! Also thank you to your entire staff and Dr Stiles that helped me!!! I can't wait for the big day!!!"
- Anonymous /
Vitals /
Aug 29, 2017
"Recently saw GiGi for a laser procedure. She was wonderful! Very knowledgeable and pleasant. Barbara E"
- B.E. /
Yelp /
Aug 29, 2017
"Dr. Stiles and his staff are professional and knowledgeable. They immediately made me feel at ease after I had unfavorable results with another doctor in Las Vegas. He gave me hope that I can one day achieve my desired results! Gigi is amazing and an asset to his practice!!! Definitely going to be a life long patient."
- L. /
Healthgrades /
Aug 23, 2017
Previous
Next
Consulting with a plastic surgeon to perform this delicate surgery is the optimal course of action. While many OBGYNs have the ability to surgically reduce excessive skin present in the labia, they do not have the practiced skills of a plastic surgeon, who is versed in the aesthetics of contouring the labia. A talented plastic surgeon with many years of experience will be able to offer the best results that patients will love with little to no scarring.
After surgery, tight clothing should be avoided so that the area can appropriately recover. Scarring following labiaplasty is usually unnoticeable. Symptoms such as chronic irritations and sexual discomfort will be significantly reduced. After surgery, women should avoid sexual intercourse and strenuous activities, such as exercise, for about 4 – 6 weeks. This surgery allows for the vaginal area to look and feel normal, giving women their self confidence and health back.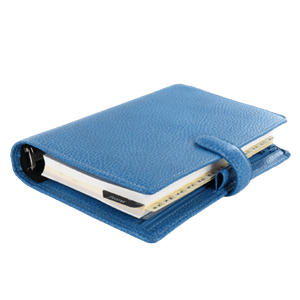 Stop living with the pain, discomfort, and embarrassment of an abnormal labia. This condition is more common than you think, and we will help guide you through the surgical process with compassion and discretion. We invite you to schedule a consultation with our office today and learn how a labiaplasty procedure can be the answer for you.
Related Procedures