Board-certified Plastic Surgeon, Dr. Frank L. Stile understands that loss of facial volume occurs for many reasons including aging, massive weight loss, and low body fat. Loss of facial volume can exaggerate normal aging and give patients a gaunt look. A surgical fat transfer or fat grafting is a procedure designed to restore and enhance volume using a patient's own tissue (fat). Through a highly specialized process, fat is harvested under sterile conditions, processed, and injected to increase facial volume. This is a complex procedure. Fat must be harvested in such a way as to preserve the integrity of the fat cells. It is important to not disrupt the fat cell membrane so that live fat cells are transferred. During Dr. Stile's procedure at Stile Aesthetics, up to 80% of transferred fat will survive and provide patients with long-lasting results. Call our Las Vegas, NV, office today to schedule a complimentary consultation to learn more.
Men and women are turning to plastic surgeons to perform fat transfers to plump cheeks, fill lips, and restore the overall youthful appearance of their face. Great candidates for a facial fat transfer:
Have areas of the body with enough excess fat for liposuction
Have areas of the face that are flat or thin and need volume
Aren't allergic to injectable fillers, such as Radiesse or Voluma
Need tissue replenished following a facial mole removal surgery
Have overall good health
Reviews
"Dr. Stiles and his caring and wonderful staff are amazing! From when you call in and feel like a star! To the beautiful office and patient rooms. No paper gowns here, you get a super soft and comfy robe :) To the consultation where Dr. Stiles actually takes the time to listen to you and answer any questions. On Pre-op day they give you a personalized book with everything you could possibly need to know and what to expect. Also all the prescriptions were thought out with experience and care. I loved being prepared and not worrying because the Dr. and his staff know what to expect and spelled it out for me. On The day of surgery it was just me and my nurse. She only had me as a patient so she was able to sit with me and talk to me and wasn't running all around making you feel more nervous. (If you have ever had a surgery you know what I mean.) But that's not all I had a huge stomach after 5 c-sections and Dr.Stiles was able to perform an extended tummy tuck on me with muscle repair and 2 areas of Lipo. He is an artist and took away 11lbs of skin!!! As if that wasn't enough he gave me back my "normal". No hiding in big shirts and feeling embarrassed and self conscience. My results have exceeded my expectations and I smile more and stand taller everyday!! Plus all the extra eyes and compliments don't hurt  Do yourself a huge favor and go to Dr. Stiles he is highly rated and accredited! Which you can't put a price on that!"
- A.M. /
Yelp /
May 05, 2018
"I haven't had surgery here yet..I just come here to read the comments from your stalkers while plan my future surgeries hahah your page is entertaining and your work looks amazing!"
- M.A. /
Facebook /
Apr 30, 2018
"Dr Stile is an amazing Surgen! Can't be more happier with my liposuction and scar revision I had done."
- A.A. /
Yelp /
Apr 25, 2018
"I would like to take this time to spread some love towards Dr. Stile and his team and how Amazing they took care of me not only like a patient but like I was family.. Before, during and post-op at all my appointments I am in & out with the most wonderful care. Consistently where everyone is so happy!!  (thank god!!) !!! Dr. Stile's I am beyond grateful for your brilliant work! So thankfull for you and your Awesome staff!! Job well done Sir!!! Crystal-Lynn"
- C.C. /
Yelp /
Apr 06, 2018
"best surgeon in Las Vegas!!! - Dr. Stile staff is very professional and courteous. They book my appt the same day and surgery 2 weeks later ! Thank god I did cause their was an infection in my breast that could have been fatal . Dr. Stile removed everything and i healed for a month before he puts new ones in . They are perfect ! Thank u for taking great care of me ."
- Anonymous /
Vitals /
Apr 04, 2018
Previous
Next
Once the patient is under general anesthesia or local sedation, an instrument called a cannula is inserted into the skin to suction out the fat. Incisions for this procedure are routinely very small, and will be easily hidden under clothing. The removed fat is then sorted and purified before being put into a syringe for the transfer. The plastic surgeon will inject the fat into the skin and massage the area so that the fat settles smoothly into the needed area. This process may have to be performed several times, which is also known as a layered fat grafting, for the best results. The patient will see redness and swelling initially, but fat transfers usually have a downtime (7 – 10 days) and total recovery period (1 – 2 weeks).
Patients receiving a fat transfer may need additional grafting surgeries in the future. As the fat settles into the new area of the body, it may become reabsorbed by the body. Fat transfer is generally an easier and more natural way to enhance and add volume to areas of the face than dermal injectables or artificial cheek or chin implants.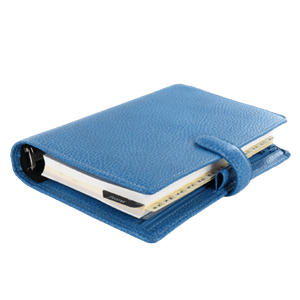 Fill In with Fat Grafting
Weight loss, aging, and genetics are all reasons why an area of the face may need replenished volume. A fat transfer creates a fuller, healthier looking facial profile without allergic reactions since it is the patient's own fat. We invite you to schedule a consultation to learn more about a facial fat transfer surgery and how it can help you.
Related Procedures