Board-certified Plastic Surgeon, Dr. Frank L. Stile understands that loss of facial volume occurs for many reasons including aging, massive weight loss, and low body fat. Loss of facial volume can exaggerate normal aging and give patients a gaunt look. A surgical fat transfer or fat grafting is a procedure designed to restore and enhance volume using a patient's own tissue (fat). Through a highly specialized process, fat is harvested under sterile conditions, processed, and injected to increase facial volume. This is a complex procedure. Fat must be harvested in such a way as to preserve the integrity of the fat cells. It is important to not disrupt the fat cell membrane so that live fat cells are transferred. During Dr. Stile's procedure at Stile Aesthetics, up to 80% of transferred fat will survive and provide patients with long-lasting results. Call our Las Vegas, NV, office today to schedule a complimentary consultation to learn more.
Men and women are turning to plastic surgeons to perform fat transfers to plump cheeks, fill lips, and restore the overall youthful appearance of their face. Great candidates for a facial fat transfer:
Have areas of the body with enough excess fat for liposuction
Have areas of the face that are flat or thin and need volume
Aren't allergic to injectable fillers, such as Radiesse or Voluma
Need tissue replenished following a facial mole removal surgery
Have overall good health
Reviews
"Amazing results! - Both Dr.Stile and the staff are so great and very helpful. Getting surgery can be a scary thing but the entire process from the moment I stepped in for a consultation has been amazing! They made me feel so comfortable and I am beyond happy with my results!!"
- Anonymous /
Vitals /
Sep 12, 2017
"Dr. Stiles and Staff I want to thank you so very much for the way you took care of me during my surgery. There should be more than five stars to give you!! At no time did I feel alone. From start to finish someone was there and it really does make a difference in these situations. So give yourselfs a pat on the back and thank you thank you thank you!!!"
- Anonymous /
Vitals /
Sep 12, 2017
"First impressions are lasting impressions - I just would like to say thank you to Lisa Marie Wark for making me feel so excited about revamping my oldImplants! I walked in for a consultation unsure with all these questions and doubts but you made me feel fearless! You are so much fun and full of life! (I think even the front desk could hear us laughing!! ??) And I just felt as though I was catching up with one of my girlfriends!! You took the burden of that $$$$$ sign and made into a self investment for me!!! I couldn't have asked for a more perfect experience!!! And I haven't even had surgery yet!!! Also thank you to your entire staff and Dr Stiles that helped me!!! I can't wait for the big day!!!"
- Anonymous /
Vitals /
Aug 29, 2017
"Recently saw GiGi for a laser procedure. She was wonderful! Very knowledgeable and pleasant. Barbara E"
- B.E. /
Yelp /
Aug 29, 2017
"Dr. Stiles and his staff are professional and knowledgeable. They immediately made me feel at ease after I had unfavorable results with another doctor in Las Vegas. He gave me hope that I can one day achieve my desired results! Gigi is amazing and an asset to his practice!!! Definitely going to be a life long patient."
- L. /
Healthgrades /
Aug 23, 2017
Previous
Next
Once the patient is under general anesthesia or local sedation, an instrument called a cannula is inserted into the skin to suction out the fat. Incisions for this procedure are routinely very small, and will be easily hidden under clothing. The removed fat is then sorted and purified before being put into a syringe for the transfer. The plastic surgeon will inject the fat into the skin and massage the area so that the fat settles smoothly into the needed area. This process may have to be performed several times, which is also known as a layered fat grafting, for the best results. The patient will see redness and swelling initially, but fat transfers usually have a downtime (7 – 10 days) and total recovery period (1 – 2 weeks).
Patients receiving a fat transfer may need additional grafting surgeries in the future. As the fat settles into the new area of the body, it may become reabsorbed by the body. Fat transfer is generally an easier and more natural way to enhance and add volume to areas of the face than dermal injectables or artificial cheek or chin implants.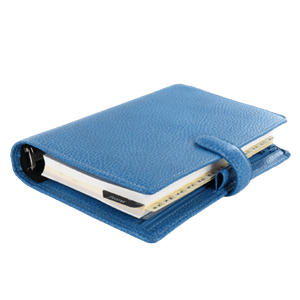 Fill In with Fat Grafting
Weight loss, aging, and genetics are all reasons why an area of the face may need replenished volume. A fat transfer creates a fuller, healthier looking facial profile without allergic reactions since it is the patient's own fat. We invite you to schedule a consultation to learn more about a facial fat transfer surgery and how it can help you.
Related Procedures