INCREASE YOUR CONFIDENCE.
At Stile Aesthetics, a large portion of our practice is dedicated to private consultations so that we can understand your cosmetic goals and create a custom treatment plan to produce the results you desire. This often includes a unique blend of both nonsurgical procedures, such as injectables, to surgery, which we perform directly on-site. Our facility is accredited by both the State of Nevada and The Joint Commission. This is a rare accomplishment found among Las Vegas plastic surgeons and a convenience we offer our patients who wish to undergo a surgical procedure. With a 0% infection rate, state-of-the-art technology, a staff of well-trained medical professionals, and a spacious, vibrant surgical center steps from our front office, we are able to offer the highest quality of safety and medical standards, resulting in natural, stunning outcomes.
Request Consultation
View Facility
Schedule An Appointment
Download our Mobile App
Our Procedures
Dr. Stile understands that receiving cosmetic plastic surgery to achieve that gorgeous or chiseled look that you desire is a big decision. However, it can easily become overwhelming to discover which treatment or surgery is right for you. Therefore, we have put together a full list of all our procedures with detailed information so you can better understand what to expect. Please review our procedure pages to learn more about the plastic surgery experience you are interested in receiving or call our office for a complimentary consultation with Dr. Stile to get more detailed answers to all of your questions.
FRANK L. STILE, MD, FACS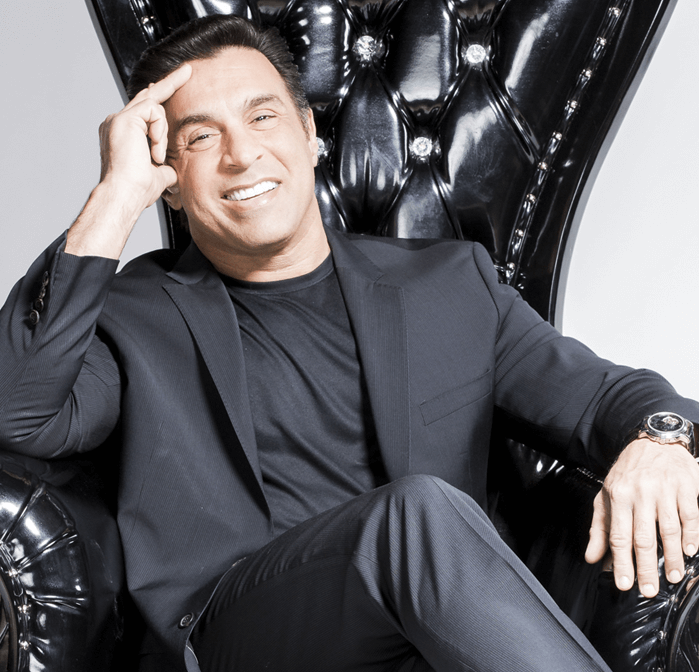 Dr. Frank L. Stile is a world-renowned Cosmetic Plastic Surgeon at Stile Aesthetics in Las Vegas, Nevada, certified by the American Board of Plastic Surgery, the American Board of Medical Specialties, and Fellow of the American College of Surgeons. At the age of 15, Dr. Stile graduated high school and immediately enrolled in an accelerated combined undergraduate/medical school program at The City University of New York. Dr. Stile has more than 12 years of experience and has treated over 10,000 happy patients, many of whom return for future treatments. When not performing surgery, Dr. Stile is a dedicated artist, sculptor, and philanthropist. He donates more than 1 million meals to feed impoverished children through his charity, The Frank L. Stile Foundation. With such extensive training, expert skill, attention to detail, and experience, Dr. Stile performs a wide variety of cosmetic surgeries to improve the face, body, and breasts. He also offers a medical weight loss program at his Las Vegas practice, Stile Aesthetics, to assist patients who are searching for a long-term solution to getting fit and healthy. Feel free to read through our many patient reviews and testimonials below to learn why Dr. Stile's skill and experience as a Cosmetic Plastic Surgeon speak volumes. Dr. Stile looks forward to meeting you and helping you to achieve your aesthetic goals.

Learn More
Reviews
Dr. Stiles and his caring and wonderful staff are amazing! From when you call in and feel like a star! To the beautiful office and patient rooms. No paper gowns here, you get a super soft and comfy robe :) To the consultation where Dr. Stiles actually takes the time to listen to you and answer any questions. On Pre-op day they give you a personalized book with everything you could possibly need to know and what to expect. Also all the prescriptions were thought out with experience and care. I loved being prepared and not worrying because the Dr. and his staff know what to expect and spelled it out for me. On The day of surgery it was just me and my nurse. She only had me as a patient so she was able to sit with me and talk to me and wasn't running all around making you feel more nervous. (If you have ever had a surgery you know what I mean.) But that's not all I had a huge stomach after 5 c-sections and Dr.Stiles was able to perform an extended tummy tuck on me with muscle repair and 2 areas of Lipo. He is an artist and took away 11lbs of skin!!! As if that wasn't enough he gave me back my "normal". No hiding in big shirts and feeling embarrassed and self conscience. My results have exceeded my expectations and I smile more and stand taller everyday!! Plus all the extra eyes and compliments don't hurt  Do yourself a huge favor and go to Dr. Stiles he is highly rated and accredited! Which you can't put a price on that!
A.M. / Yelp
I haven't had surgery here yet..I just come here to read the comments from your stalkers while plan my future surgeries hahah your page is entertaining and your work looks amazing!
M.A. / Facebook
Dr Stile is an amazing Surgen! Can't be more happier with my liposuction and scar revision I had done.
A.A. / Yelp
I would like to take this time to spread some love towards Dr. Stile and his team and how Amazing they took care of me not only like a patient but like I was family.. Before, during and post-op at all my appointments I am in & out with the most wonderful care. Consistently where everyone is so happy!!  (thank god!!) !!! Dr. Stile's I am beyond grateful for your brilliant work! So thankfull for you and your Awesome staff!! Job well done Sir!!! Crystal-Lynn
C.C. / Yelp
best surgeon in Las Vegas!!! - Dr. Stile staff is very professional and courteous. They book my appt the same day and surgery 2 weeks later ! Thank god I did cause their was an infection in my breast that could have been fatal . Dr. Stile removed everything and i healed for a month before he puts new ones in . They are perfect ! Thank u for taking great care of me .
Anonymous / Vitals
About Us
At Stile Aesthetics in Las Vegas, Nevada, we offer a variety of surgical and nonsurgical cosmetic plastic surgery procedures for those who are looking to enhance or restore their youthful appearances. Below you may view before and after photos of some of the many procedures Dr. Stile performs as well as patient reviews. In addition, be sure to tour our accredited facility and to check out our cosmetic specials. If you have any questions about cosmetic plastic surgery or wish to schedule a complimentary consultation with Dr. Stile, contact us via phone, e-mail, or fill in your information on our contact form and one of our team members will contact you shortly. We welcome the opportunity to speak with you and to inform you on all the cosmetic options that are available at our practice.